Christmas reminds us we are part of God's story, and he is part of ours. Christmas 2020 isn't cancelled; it can still be found in the face of a child.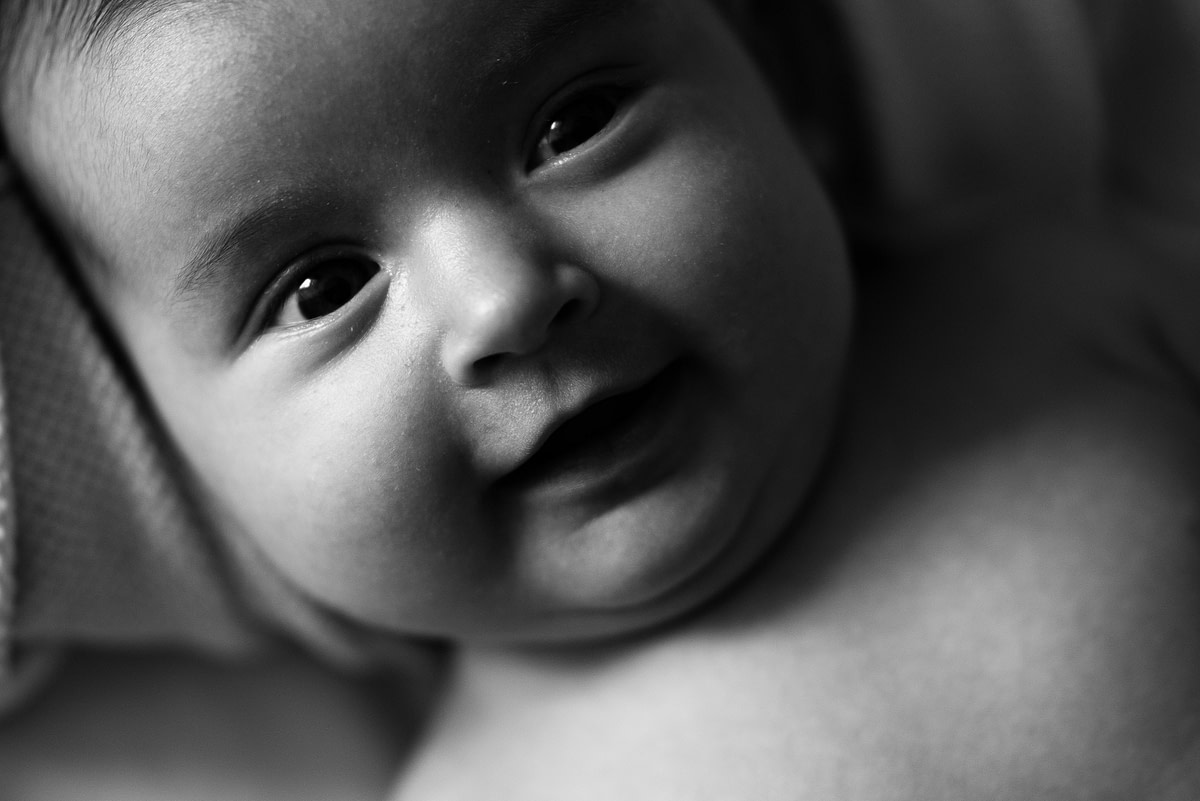 Should we just cancel Christmas 2020?
We have no idea how Christmas 2020 will pan out. Will the national restrictions in the UK be lifted later this week, or even before Christmas week itself? Will we be able to meet our friends and families in the usual ways? Will we be able to visit the places we usually visit? Will we even be able to sing a carol or two with others? Many look at the restrictions we're under – whether by government edict or our own self-imposed rules simply to feel safe – and feel Christmas is just cancelled this year.
Lifting our Eyes
When we get bogged down in our everyday circumstances, it often helps to lift our eyes and see the bigger picture. That's where John begins his gospel:
In the beginning the Word already existed.
    The Word was with God,
    and the Word was God.

John 1:1 (New Living Translation)
These words take us right back to the beginning of time, to the beginning of Genesis: In the beginning … This is big picture stuff. John talks about "the Word" being eternal. That "the Word" was "with God" and "was God". He asserts that God created everything in the universe through "the Word" and that "the Word" gave life and light to everything. These are all actions that are ascribed to God. The Word was God.
John wants us to see that what he is going to write about in the rest of his book is God's story. This story is of the creator God interacting with his beloved creation. We are part of that story.
Where is God?
But the human condition is such that very soon, we begin to question where God is in our story. Where is he when 2020 seems to be falling apart around us? Where is he when it looks like the Christmas we know and love is about to be cancelled? The amazing thing is that God understands these feelings, this need for God to be part of our story as much as we are part of his. And so the climax of the first chapter of John's book can be found here:
So the Word became human[a] and made his home among us. He was full of unfailing love and faithfulness.[b] And we have seen his glory, the glory of the Father's one and only Son.

John 1:14 (New Living Translation)
The Word – Jesus Christ – it turns out, became human and moved into our neighbourhood. He moved into our mess and our chaos and our worries and anxieties and our hopes and fears and made his home among us. As General John Gowans wrote:
God is hidden no more, he has spoken his mind;
Wrapped the gift of his love in the stuff of mankind.
Now his nature is known.
God is love undefiled.
And his love is revealed in the face of a child.

In the Face of a Child, General John Gowans
Making Room
How do your feelings about 2020 and the Christmas we might face change when you slow down and look into the face of the Christ-child? What expectations might you need to let go of in order to slow down and make room for Jesus?
My prayer for each one of us is that if Christmas turns out a little different this year, that difference might teach us something new about what it means to be part of God's story and for God to be part of ours. Christmas isn't cancelled – so let's celebrate the love, faithfulness and glory of God!
You can watch the sermon this post is based on here.
Photo by Irina Petrichei on Unsplash
Your Response
If you found this post helpful, would you please do something for me?
Why not check out these posts from around the blog?
Do something because of what you've read.
Leave a comment below.
Repost this link on Twitter, Facebook, or your own blog.
Thank you!
Liked this post? Why not Subscribe & Connect or click the RSS feed in Sidebar on the right and get loads more!