The greatest gift The Salvation Army has to give the world is Salvationists sold out on self denial. The self denial spiritual discipline is a Salvation Army essential.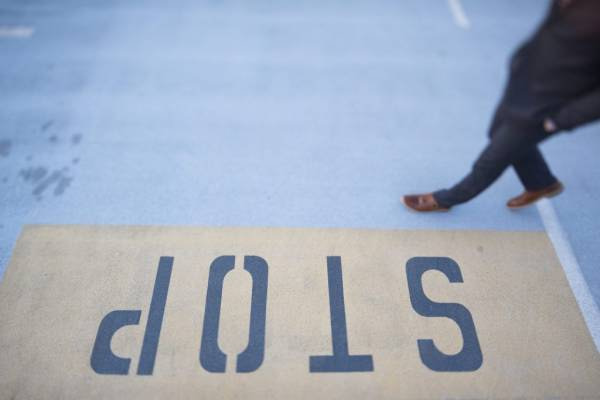 Self Denial is Counter-Cultural
Why do I say that? Because it is so counter-cultural, particularly in the west. Our culture is me, me, me. It's about what I want to do, what I want to say and what I want to think and believe. All of those things are "right" and anything and anyone who suggests they're not is "wrong". To suggest to our culture that sometimes we have to deny ourselves something for a greater good, is usually met with derision. The self denial spiritual discipline is not popular!
Self Denial Spiritual Discipline: A Salvation Army Essential
But for the Salvationist, the self denial spiritual discipline is essential. I believe The Salvation Army is called to be an elite fighting force for the Kingdom of God, the SAS of the universal Church, if you like. The Salvation Army is the fist of the body of Christ. Any elite soldier, athlete or fighter is big on self denial. They know they need to be fit and lean if they're going to be effective in their chosen field. They realise they cannot simply do what they want if they're going to win. The Salvationist has to be fit and lean if they are going to be effective in winning the world for Jesus. We don't get to choose what we want to do if we're called to make the biggest difference in the world.
The Soldier's Covenant is essential in helping the Salvationist to focus on and prioritise their relationship with God, through growing in holiness as the Holy Spirit works in our lives to produce obedience and a life that reflects the Kingdom's values. It takes the focus and priority away from ourselves and refocuses and reprioritises our lives towards others as we seek to maintain ideal Christian relationships and to effectively steward what God has given us. It prevents us from becoming addicted to anything that might enslave our false self and make us ineffective Kingdom fighting force. And it focuses us on our mission to win the world for Jesus.
Soldiership: Unpopular?
Some may be concerned this makes The Salvation Army very unpopular. People just don't want to sign up to self denial any more. That maybe due to misunderstanding soldiership as membership. It's not. Anyone can belong to The Salvation Army. Soldier, adherent or friend, it doesn't matter. Soldiership is not about membership. It's about living the most effective holy life The Salvation Army knows in order to live out our God-given mission. Soldiership is not elitist, because it continues to be open to the "whosoever". Anyone can sign up to the soldier's covenant and live the life it calls for in the power of the Holy Spirit.
If soldiership is unpopular these days, then it's a problem with western culture rather than with soldiership. There are huge numbers of people signing up to soldiership in the developing world and practising the self denial spiritual discipline. If there's a problem in the developed world then it's a problem with the need for self-gratification and entitlement than one with the soldier's covenant itself.
But perhaps in the west God is calling The Salvation Army to be a smaller but more effective fighting force for the Kingdom? After all, as Commissioner Phil Needham says in his latest book, Christ at the Door: Biblical Keys to Our Salvationist Future:
God excels in doing great things with a very small group – if the group is comprised of holy disciples who have been spiritually radicalised.

Commissioner Phil Needham, Christ at the Door: Biblical Keys to our Salvationist Future
And the prophet Zechariah says:
"On that day a fountain will be opened for the dynasty of David and for the people of Jerusalem, a fountain to cleanse them from all their sins and impurity. … Two-thirds of the people in the land will be cut off and die," says the LORD. "But one-third will be left in the land. I will bring that group through the fire and make them pure. I will refine them like silver and purify them like gold. They will call on my name, and I will answer them. I will say, 'These are my people,' and they will say, 'The LORD is our God.'"

Zechariah 13:1, 8-9 NLT
The Salvation Army in the west may end up being a righteous remnant that are refined like silver and gold as they pursue holiness. But obeying God and denying ourselves whatever the rest of the world does will make us the most effective fighting force against sin and injustice we can ever be.
Have you signed up to The Salvation Army self denial spiritual discipline yet?