Do you know what The Salvation Army's purpose is? I ask because it's imperative we know why we do what we do.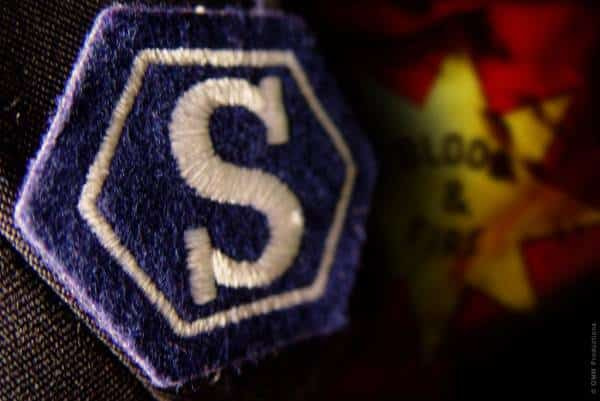 Easily and Accurately Understood
I am currently reading Karen Martin's book, Clarity First. She defines clarity as "the quality of being easily and accurately understood". Ambiguity makes any kind of work harder to do. In contrast, having a clear purpose ensures that no one is off doing their best at something that doesn't matter. With clarity of purpose, everyone connected with an organisation knows why it exists.
Why do we exist?
The book is aimed at businesses and organisations. But surely it is even more important for us, as part of the Body of Christ, to know why we exist; why we do what we do, and how we should do it.
Purpose, mission, vision and values
Karen counsels against confusing purpose with it's "cousins": mission, vision, values and guiding principles. Our mission is what we do. Our vision is where we are heading. And our values are the attitudes and behaviours we expect from those in the organisation. In contrast, our purpose is why we do what we do.
I found that interesting. I can find a plethora of mission, vision and value statements for The Salvation Army (and we can have a conversation about how clarity is served by having so many different ones!) but no purpose statement. We know what we do. We know where we're headed. We know how we're going to behave on our way there. But we don't seem to know why we do what we do!
A Purpose Statement for The Salvation Army
So can I suggest a purpose statement for The Salvation Army? Our purpose is to win the world for Jesus. Everything we do serves that purpose. When we are living out that purpose then we have a vision of where we're headed. And there are certain values we need to live out if we are going to be successful in our purpose. In the United Kingdom with the Republic of Ireland we seek to win the world for Jesus by saving souls, growing saints and serving suffering humanity (that's our mission statement). When we are seeking to win the world for Jesus then we will look like "As disciples of Jesus Christ, we will be a Spirit-filled, radical, growing movement, with a burning desire to lead people into a saving knowledge of Jesus Christ, actively serve the community, and fight for social justice". That's our vision statement. And in order to live up to our purpose we will need to have integrity, be accountable, compassionate, passionate, respectful and bold (those are our values).
Now, is that clear?
Your Response
If you found this post helpful, would you please do something for me?
Why not check out these posts from around the blog?
Do something as a result of what you've read.
Leave a comment below.
Repost this link on Twitter, Facebook, or your own blog.
Thank you!
Liked this post? Why not Subscribe & Connect or click the RSS feed in Sidebar on the right and get loads more!