Many churches are unable to gather due to national lockdowns because of the COVID-19 Coronavirus. What are we missing about not having gathered worship?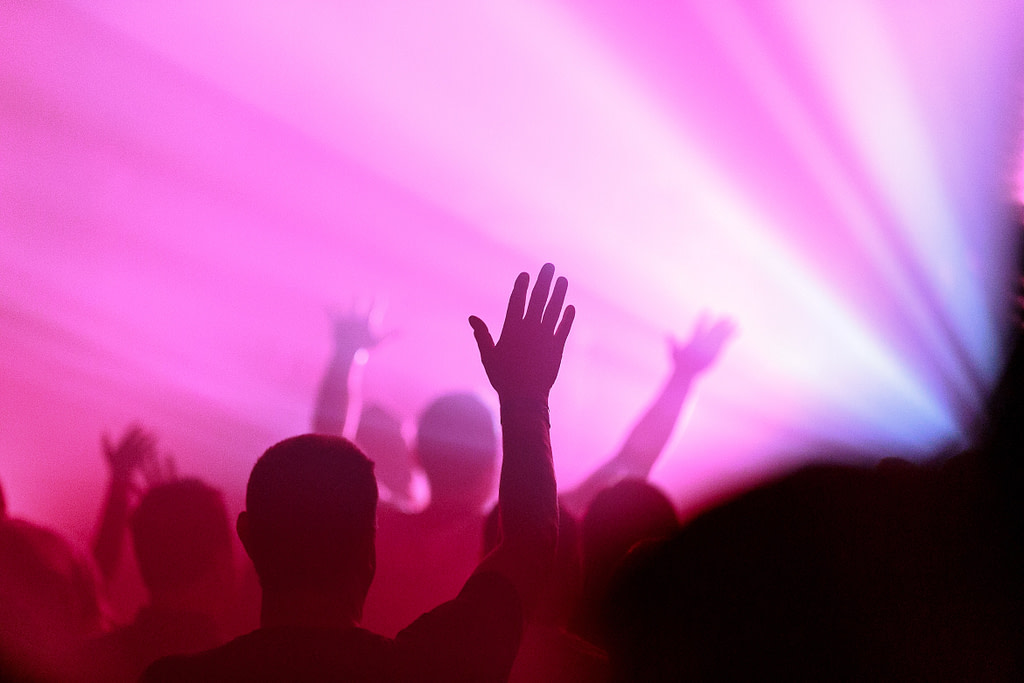 Last week, I was privileged to support and attend a funeral service for one our retired Salvation Army officers (led by another retired officer). It reminded me just what I am missing about gathered church at the moment.
Congregational Singing
The congregation last week was limited to just ten people, because of the current social distancing rules being followed in the United Kingdom. But fortunately, a number of us there were used to leading worship, so we were able to manage some gusty congregational singing! It made me realise just how much I miss singing along with other people.
I've enjoyed singing along to the songs I've chosen to stream for live worship, but it's not quite the same as singing together, even if I can sometimes hear my wife's voice singing along downstairs (especially as her stream is often quite a few seconds behind the one I'm broadcasting!). I often imagine some of my church members singing along too and that encourages me. But it doesn't quite fill my heart the way live congregational singing does.
Worship Offerings of God's People
As a Salvation Army church, we have a brass band that contributes music to our worship meetings. Our Songsters (senior choir) and Young People's Choir also share songs with great meaning in our meetings. Individuals read the Bible and pray, and we have times of testimony where people share their current walk of faith with those attending worship. I miss all of those things. They really are of service to those of us who hear them.
It's been fun researching music I can bring to online worship each week, and sometimes putting together music videos for music where such videos don't seem to exist. But again, it's not quite the same as hearing these things live, knowing that leaders and individuals have prayerfully thought about and offered these items, and that those presenting them are prayerfully channelling their gifts through them.
Live Preaching
Preaching to a camera lens has proved a steep learning curve. For the first couple of weeks, I tried sitting down and attempting to make it more "conversational". But I found it lacked energy. So the next week, I stood up with my Bible in my hand as I normally do. I came away thinking I was shouting at the camera, as I had preached as I would have done in front of a congregation of one hundred. I've stayed standing but hopefully toned it down a little since!
I've tried to tailor my preaching to my local congregation, even though I know there are others listening and watching in. I want to make it personal and intimate, as I do when I'm preaching with them. I try to know my people and their needs and preach accordingly. That is proving more difficult when I don't see them as often and because I'm not preaching in front of them, so I don't get their "feedback." I don't mean that they're very vocal when we're together. It's more ethereal than that. You just get a sense when a sermon is hitting home.
Preaching to a camera is just not the same. I much prefer the real thing.
Real Life Fellowship
Almost no one rushes home after our worship meetings. After morning worship, we have coffee and most people will stay. Even after the evening meeting, it can often be a good half an hour before the building can be locked up. That always makes me smile, because it shows how deep our fellowship and friendship is. People love being together, and that's great.
During this lockdown we have tried to replicate this virtually, by meeting together after worship online, via Zoom. I'm often encouraged by this still. Yesterday's was a bit of a riot! But it's still not the same as meeting together to do it. Some members are excluded because they don't have or they fear the technology. You can only have one person speaking at a time, which is a little unnatural, and it's just not the same as being able to move around the room seeing people loving, serving and encouraging each other.
These are just a few of the things I am missing about gathered worship at the moment. What do you miss most? Why not leave a comment below.
Your Response
If you found this post on missing gathered worship helpful, would you please do something for me?
Why not check out these posts from around the blog?
Do something because of what you've read.
Leave a comment below.
Repost this link on Twitter, Facebook, or your own blog.
Thank you!
Liked this post? Why not Subscribe & Connect or click the RSS feed in Sidebar on the right and get loads more!
Photo by James Coleman on Unsplash