Here are six tips on how to livestream a worship service. They come from what I've discovered and the errors I've made in streaming online worship in the past few weeks.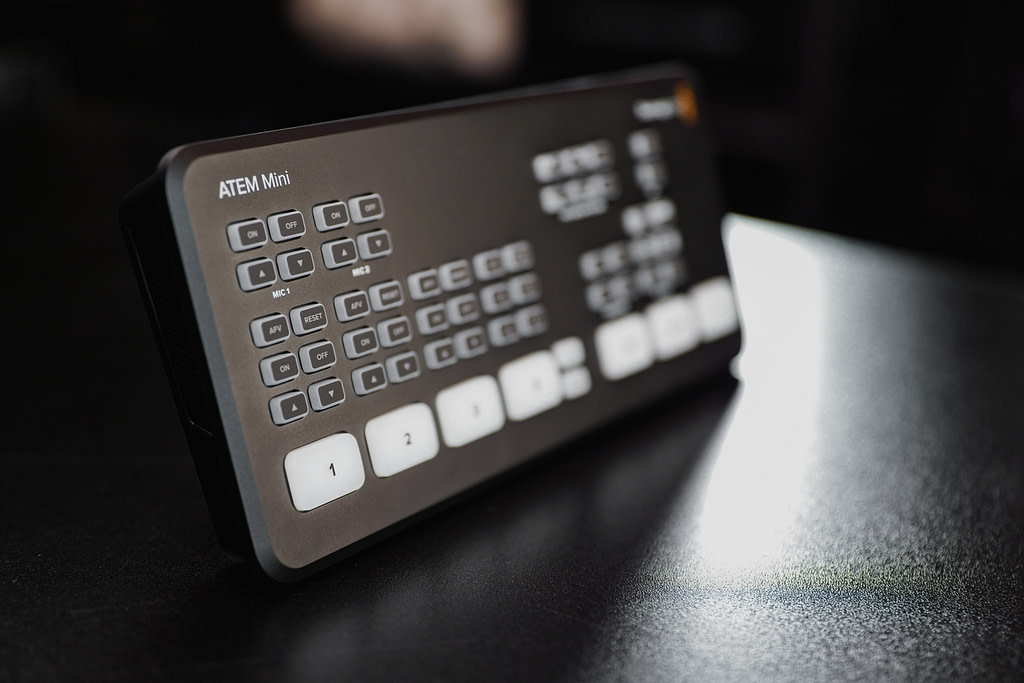 I thought I might have missed the boat on this post on how to livestream a worship service, having determined to do it in the first week of lockdown, but then had too much to do to get my own livestream up and running. But I've been contacted by a few colleagues in recent weeks who are now considering what to do online now that things have calmed down and it looks like many of us will continue to be away from gathered worship for a while longer.
Which Platform?
First, where are you going to broadcast your livestream to? There are so many to choose from! Facebook, YouTube, Twitter, Zoom, Lifesize, Google Hangouts, BlueJeans, Skype – the list is endless!
A few things to consider: have you or any of your team worked with a platform before? How easy is the platform for those who have never used it before? How many people do you expect to participate? Some platforms (e.g. the Zoom free account) have a limit on the numbers of people that can use it at any one time (and also a 40 minute time limit!).
I would start with one of the main social media platforms. If you consider where most of your church members are, it's probably Facebook. Facebook makes it really easy for anyone with a smartphone to go live in just a few short strokes. It's probably the most accessible online space for your church members to find you.
YouTube is similar in its accessibility and ease of getting live online. You might decide to use Periscope to go live on Twitter.
If you have members that steer clear of social media platforms, then consider a dedicated streaming service such as UStream or Restream. There are also dedicated online worship providers such as sermon.net and Christian World Media.
What we did: We stream to Christian World Media as a number of our members are not on social media and would prefer not to have to sign up in order to view our content. We simulcast from CWM to our Facebook page and YouTube channel. That covers most people's online tastes!
How Will You Connect with People?
What we're all missing most from gathering together for worship is the relational things: the greeting at the door, the hugging each other as we meet, the conversations before and after the service, and so on.
As you consider how to livestream a worship service, think about how you will provide as much of this as you can online. It is more possible than you think. Most platforms have "chat options" that allow you to interact with those who are watching live. This can make the broadcast seem a more relational experience. So how will you manage that?
What we did: CWM, Facebook and YouTube all have chat options. In recent weeks, we have begun the broadcast fifteen minutes before the service starts, in order to interact with those online. We greet them. We ask them where they are watching from. And sometimes, we ask them how they are, or a more spiritually focused question. It's great being able to interact with people in this way.
Live Broadcast, Live Get Together or Pre-Recorded?
Next, we come to the nitty gritty about how to livestream a worship service. Will you get together on a platform (e.g. Zoom) and hold a participatory worship service? This is great for discussions, individual participation (e.g. someone else reading the Bible to the rest of the group) and a good deal of immediacy to your worship. You can share your screen for elements like videos, PowerPoint slides and so on. It does have its drawbacks. Despite all those videos you've seen of choirs and brass bands singing and playing together, this is not possible on Zoom! The time lag and people's varying broadband speeds make that nigh on impossible! Believe me, we've tried! And because those kinds of platforms are designed for individual participation in video conferences, mics and the way the sound is processed make it difficult to, for example, pick up a group of players in a worship band. The sound only really works if everyone but the speaker is on mute, meaning you may well be able to see members participating in certain elements (e.g. congregational singing) but you won't be able to hear them. However, if your priority is fellowship and gathering together, this is the type of platform for you, and the difficulties can be overcome by using recorded music and living with the limitations.
Some will want to live broadcast. If so, you will need streaming software, such as OBS, to stream your broadcast to your chosen platform(s). It would probably help if you had someone else who could take control of the computer and software to ensure all is running smoothly whilst you take care of the worship service itself. I would suggest using wired Ethernet rather than WiFi and working out the maximum bandwidth your equipment and broadband connection can cope with.
Others will simply want to record their worship beforehand and upload it to their chosen platform before it goes "live". Both Facebook and YouTube allow you to do that quite easily and either Schedule or Premiere it at a specified time. Note that some other platforms (e.g. sermon.net don't allow you to "go live" with pre-recorded videos).
What we did: We pre-record all our worship, but stream it live on Sunday morning using OBS. This allows us to add in elements such as song slides without spending hours editing them into the footage during the week.
Focus on Audio as a Priority
I understand the adage in broadcasting is that viewers will forgive bad video, but not poor audio. That's because for most, the priority is to hear what is happening. If you're difficult to hear or to understand, then people won't hang around. That doesn't mean you need to invest in professional grade mics! Your smartphone's mic is probably good enough, as long as you position yourself fairly close to it (think about what it was designed for!) and keep background noise to a minimum. You could upgrade to a microphone that plugs into the charging point on your phone or via Bluetooth. If you're plugging into a laptop, consider a lapel mic or headset.
When you're back in your church, investigate ways in which you can connect wherever you're streaming from (e.g. smartphone or laptop) to your church's audio mixing desk. But for that to work, you may need to add an ambient mic to capture some sound from the congregation.
What we did: We already connected to our sound desk in the church to record and podcast the sermons and will continue to do that for live worship in the future. In lockdown, we record the audio on a Zoom H2N mic using a lapel mic, process the audio for clarity in Audacity for Mac, and then match it to the video we've recorded in DaVinci Resolve.
But Don't Forget the Video Quality
Having focused on audio, that doesn't mean you should skimp on video quality! However, most smartphones or tablets can do the job you need, these days. Try and locate the camera in the centre of your worship space and pan left and right as needed. Get as close as you can to the subject you are recording. That's more interesting than a wide shot of the whole worship space with a lone speck of a speaker in the middle!
At home as you think through how to livestream a worship service, think about the environment you're recording in, especially the background. Make sure there's nothing distracting behind you (as Rev. Kate Bottley declared on Twitter, "Massive shelves of theological books and your knickers on the radiator may not be the background you want!").
Lighting is important too. Ensure your worship space is well lit and at home record in front of a window for natural light (definitely not with a window behind you, you'll look like a silhouette!). You may need to invest in some fairly inexpensive video lighting.
What we did: We were already using a Panasonic HC-V770 Camcorder to record our sermons. This allows us to zoom in from the back of our worship hall to where the action is taking place. We continued to use this to record most of our worship from home. We use an iPad mini to record video where we need to use a teleprompter (using the Prof. Hornet Pro iOS app). We record in front of a window and supplement that light with a Docooler 6-inch ring light.
Determine Your Music Options
Can you offer live music? It might be that you have a household somewhere who can become your worship group during lockdown. Or you might consider getting your worship group together (suitably socially distanced) to record a few songs. Others have asked their worship group members to record separately at home and then mixed them together and edited them into a video clip. But maybe none of that is possible.
Don't worry if not. There are plenty of worship songs on YouTube (often with lyrics) that you can use. I have also used hymns and songs from CDs (and I'm grateful to Salvationist Publishing and Supplies Limited for producing the Salvation Army tune book digitally to use) and married them up with lyric slides from ProPresenter. Please note: if you go down this route you will need to deal with copyright. CCLI have now implemented a streaming licence (in addition to the usual licences you should have in place) and if you're broadcasting anywhere other than the mainstream social media platforms such as Facebook or YouTube, you may also need a PRS for Music Streaming Licence.
What we did: We use all pre-recorded music – a mixture of YouTube videos, our own created videos and CD recordings behind ProPresenter lyric slides. We have both a CCLI Streaming Licence and a PRS for Music licence because we are broadcasting on CWM.
Conclusion
Livestreaming worship is possible and doesn't have to be difficult or expensive. Think through some of the issues I've raised and any others you might have. Plan out how you might do it in your context. Learn about the technology that's readily available (if I don't know how to do something, I find Mr. Google very handy!) and to start quickly and easily, simply pull your smartphone out of your pocket!
Photo by Voice + Video on Unsplash
Your Response
If you found this post on how to livestream a worship service helpful, would you please do something for me?
Why not check out these posts from around the blog?
Do something because of what you've read.
Leave a comment below.
Repost this link on Twitter, Facebook, or your own blog.
Thank you!
Liked this post? Why not Subscribe & Connect or click the RSS feed in Sidebar on the right and get loads more!