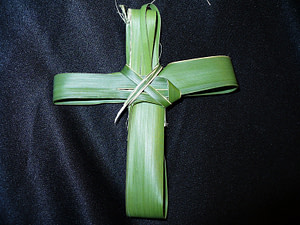 What are your expectations of Holy Week? What do you expect God to do in and through you this week?
Where are you spending most of this week? At work? In education? At home? Away from home? What are you expecting to do in the coming days? Does your location affect your expectations? Do your plans make a difference to the way Holy Week might impact you?
Jesus seems to confound people's expectations as he journeys through Holy Week. He fails to meet the Palm Sunday crowd's expectations of a mighty, victorious military or political leader come to restore Israel and drive out hated Rome. He surprised his followers by stopping to wash their feet, even the feet of the ones who would deny and ultimately betray him. He spends hours seemingly wrestling with God's will in the Garden of Gethsamene. Then he was prepared to die. For you. For me. To conquer sin and death. And finally, after three days he rose again!
Our expectations of Holy Week are blown out of the water by Jesus, our Saviour and our Redeemer.
Wherever you are this week, will you allow God to remind you what Jesus faced as he prepared to die? If you were given a palm cross during Palm Sunday worship this week, could you place it strategically somewhere to prompt renewed curiosity and questions in you, and perhaps from your friends, colleagues and acquaintances too?
My prayer is that you will allow Jesus to confound your expectations again this week. May you be surprised by the hope he brings.
You can listen to the podcast that relates to this post here.
If you found this post helpful, would you please do something for me?
– Do something as a result of what you've read.
– Leave a comment below.
– Repost this link on Facebook, TwitterFacebook, or your own blog.
Thank you!