2020 has been a difficult year for many of us. How do I get perspective on what's going? I fix my eyes on Jesus.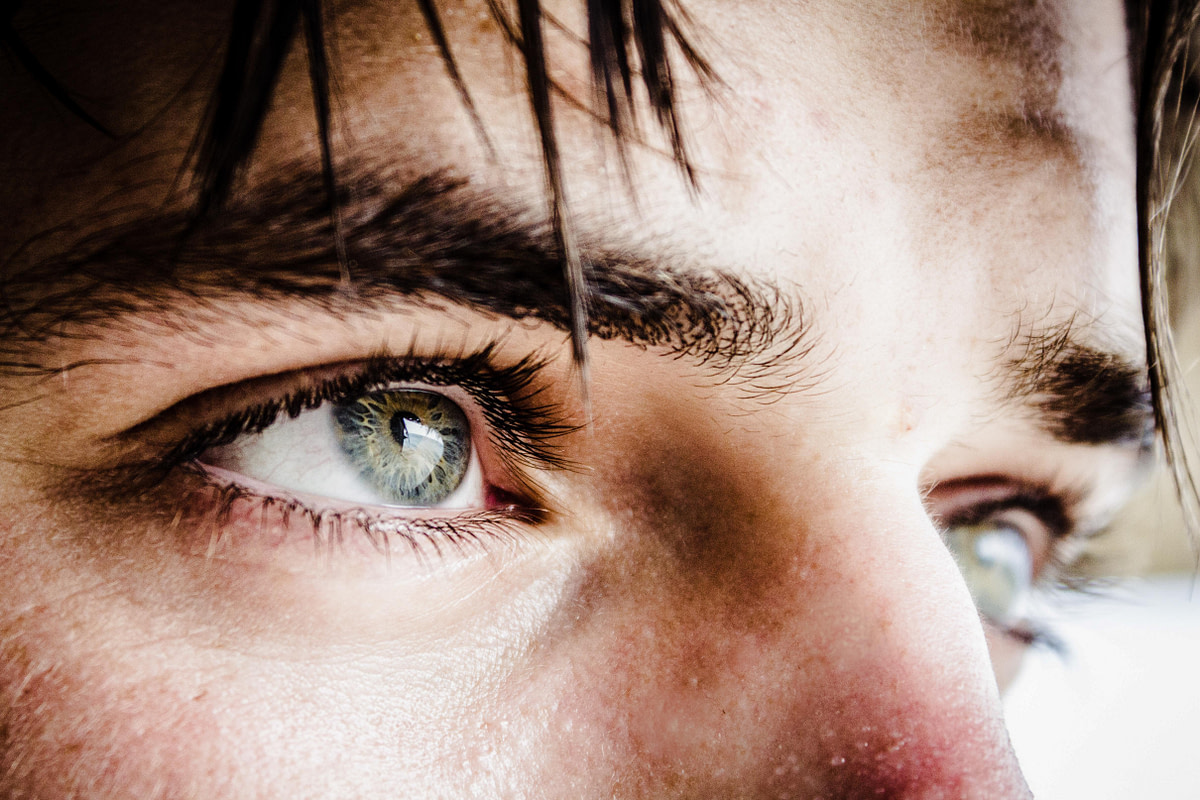 Hitting the Wall in 2020
There are times this year – during the Coronavirus pandemic, when I've been locked down, when it seems like nothing will ever be the same again – that I've hit the wall. I've been ready to give up and give in. How can I get myself out of this trough when it happens? I pray, fix my eyes on Jesus.
Fix Your Eyes on Jesus
The writer to the Hebrews encourages us:
Therefore, since we are surrounded by such a huge crowd of witnesses to the life of faith, let us strip off every weight that slows us down, especially the sin that so easily trips us up. And let us run with endurance the race God has set before us. 2 We do this by keeping our eyes on Jesus, the champion who initiates and perfects our faith.[a]Because of the joy[b] awaiting him, he endured the cross, disregarding its shame. Now he is seated in the place of honor beside God's throne.

Hebrews 12:1-2 (New Living Translation)
Our Hearts and Minds Follow our Eyes
Our eyes are always looking around, finding something to fix our eyes upon. Our hearts and our minds follow. Often, our focus falls on the circumstances around us. They scream for our attention. Lockdown! Pandemic! Sickness! Death! Shortages! Redundancy! Business closure! Grief! Loneliness! And so on. When we fix our eyes here we find turmoil in our minds and our hearts.
Jesus is Still in Control
Asking God to help fix my eyes on Jesus helps me to look away from these things. It helps when I get lost in my thoughts and helps with my anxieties. It reminds us that Jesus is at work. I can relinquish my need to control what is happening, and remember that he is in control. He is dealing with both the bad and the good. Jesus can give us the strength we need to endure whatever is going on. He will help us finish the race. It will be full of ups and downs – sometimes undulating, but sometimes, like 2020, huge dips and steep climbs. He will strengthen us to take the next step. Even in the greatest trials and sufferings, God can help us fix our eyes on Jesus.
When I keep my eyes fixed on Jesus, I am secure in his promises. Nothing that happens in 2020, or ever, will stop God's plans. He is in control. Fix your eyes on him.
You can watch the sermon connected with this post here.
Photo by Quinten de Graaf on Unsplash
Your Response
If you found this post helpful, would you please do something for me?
Why not check out these posts from around the blog?
Do something because of what you've read.
Leave a comment below.
Repost this link on Twitter, Facebook, or your own blog.
Thank you!
Liked this post? Why not Subscribe & Connect or click the RSS feed in Sidebar on the right and get loads more!