Basingstoke Salvation Army Daily Devotional online: On this page you can click on Battle Drill, our daily devotional to read or listen online. You can can also subscribe at https://feeds.podcastmirror.com/battle-drill-daily.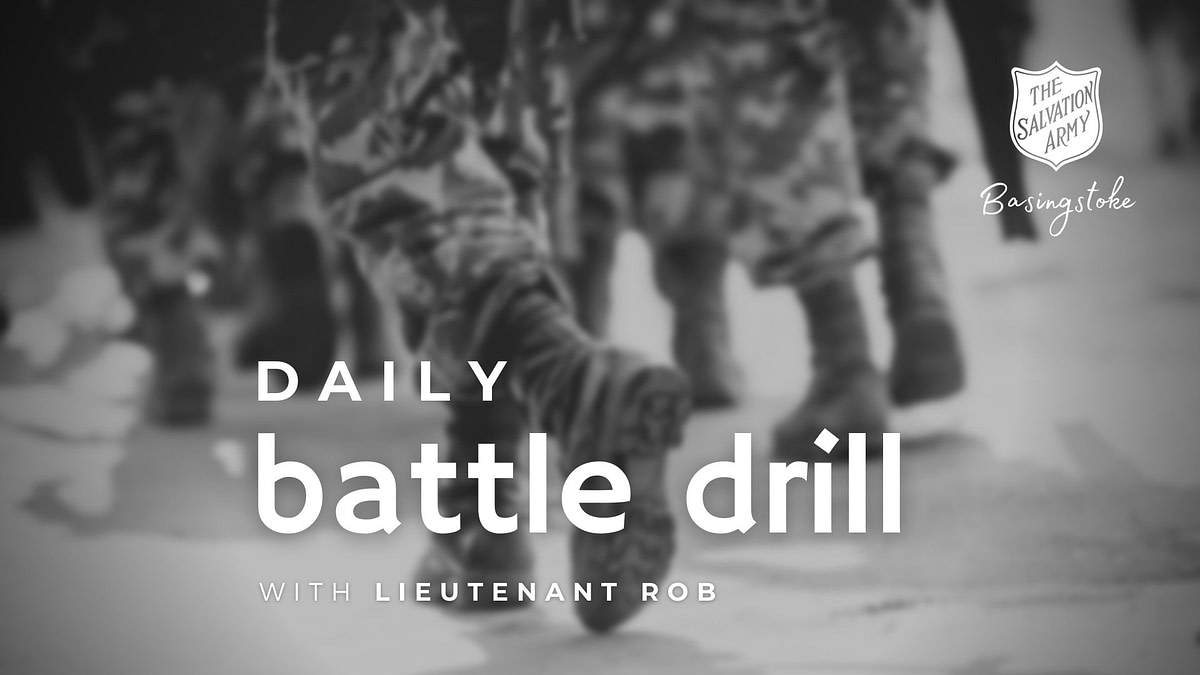 Most of the daily devotionals follow on from my preaching on a Sunday. You can find the relevant sermon on the Sermons page. I try to provide positive, practical encouragement from the Bible each week.
I pray that you will enjoy these daily devotionals online and that you are equipped for your daily walk with God as you go through this Battle Drill.
BATTLE DRILL DAILY DEVOTIONAL
---
Subscribe to Basingstoke Salvation Army's free Christian daily devotional podcast on many platforms such as Apple Podcasts, Spotify and Android, or in your favourite podcast player.
Link for your favourite podcast player: https://feeds.podcastmirror.com/battle-drill-daily or subscribe on one of the following platforms: