Criticism is tough. I have to admit to taking it personally too many times. I instinctively put myself at the centre of my universe, and therefore see everything – every event, every conversation, every situation – as revolving around me. I feel hurt if someone is rude to me. I feel sorry for myself if the day doesn't turn out exactly as I have planned it. My response to criticism isn't always the best and I beat myself up if I haven't done everything perfectly, or reacted perfectly in every conversation.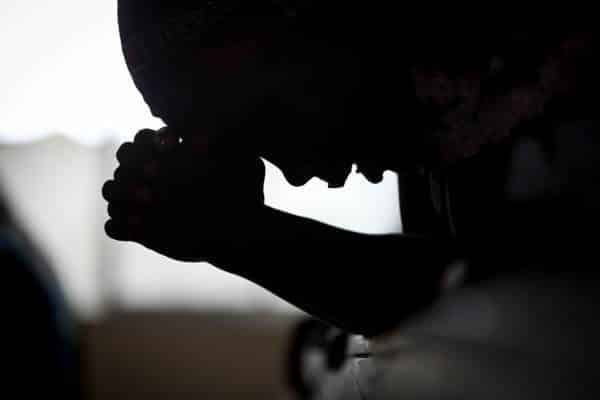 Taking Criticism Less Personally
A while ago, I read 10 "Notes to Self" that Will Stop You from Taking Things Personally by Marc Chernoff, which had some great tips for taking criticism less personally. Marc reminds me that people do things mostly because of who they are and the circumstances they find themselves in rather than who I am and the situation I am in. He says there is great freedom in leaving others to their opinions about you. He argues that you can remove your expectations of others without lowering your standards. Bearing in mind that people are nicer when they are happier, it says a lot about someone's situation when they're not nice. Taking a deep breath before responding to criticism is to choose not to allow someone else to control your thoughts and reactions.
A Biblical Response to Criticism
These are all great thoughts, and I am trying to remember them. But then I read Acts 8:9-25, which is the account of Simon the Sorcerer. He notes that Jesus' apostles have the power to give the Holy Spirit to others, and as a sorcerer he longs for that power too. So he offers to buy the gift from them. Peter curses him for daring to think such a thing and challenges him to repent of his sin. Criticism indeed!
But what jumped off the page at me this morning, was Simon the Sorceror's response. Did he take it personally? Did he hit back and tell Peter where to go? Did he storm off in a huff? No:
Then Simon answered, 'Pray to the Lord for me so that nothing you have said may happen to me.'

Acts 8:24 NIVUK
"Pray to the Lord for me". What an amazing response to criticism! If only I could learn to respond in that way.
"Why haven't you opened our building for worship?" Pray to the Lord for me. "Surely, by opening up for worship you're putting lives at risk?" Pray to the Lord for me. "The hall is too cold/too hot". Pray to the Lord for me. "You haven't done this or that". Pray to the Lord for me. "This church isn't growing". Pray to the Lord for me. "I don't like this decision you've made". Pray to the Lord for me. "I'm disappointed in you". Pray to the Lord for me.
I imagine such a response would be totally disarming, and it would avoid me taking the criticism personally. So if you ever hear me muttering, "Pray to the Lord for me", you'll know why!
Your Response
How do you respond to criticism? Can you take a deep breath and respond in the right way? Or are you prone to react badly and take it personally? Why not comment below?
Image by Multimedia Photography & Design on Flickr Creative Commons