Here are some of the things I am learning during the Coronavirus lockdown of 2020.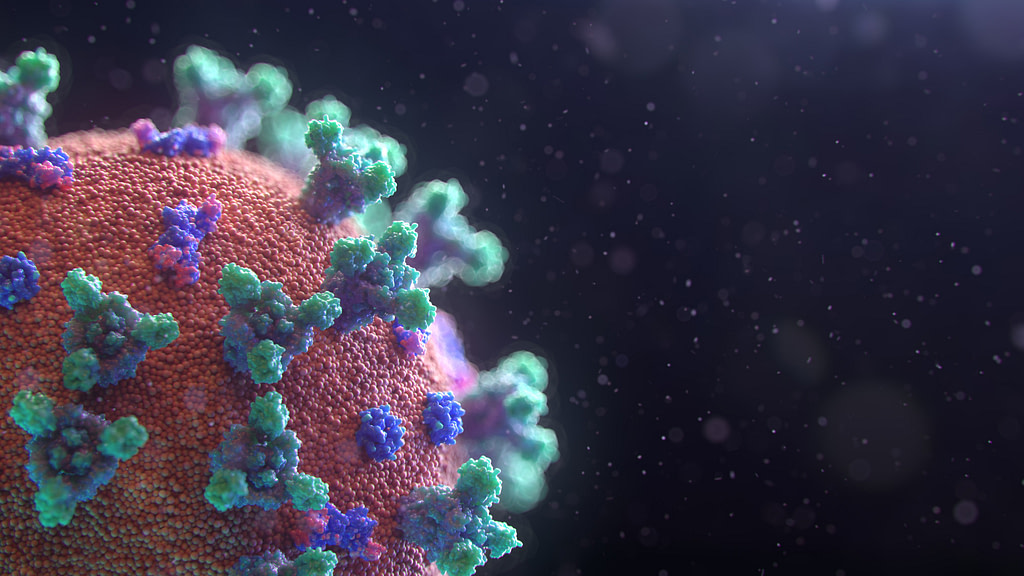 Trying to recreate what we have when we're together is exhausting
The closure of church buildings in the UK was announced on 16 March. I spent most of that week planning what we could put in place whilst we could not meet in our hall. I sent out daily video briefings. I put a live stream in place for a funeral service in the middle of that week. I planned and executed online worship for the following Sunday (from zero prep as I was scheduled to be on leave that weekend). I started three WhatsApp groups (for prayer, practical help and pastoral care) and signed us up to Zoom for virtual activities. I organised to send our weekly newsletter and a worship sheet by post to those who were not online.
I absolutely believe this was the right thing to do. But it was exhausting. It required time to think and make important decisions. It needed careful planning. It meant a steep learning curve about things I'd not really thought about until that moment (hardware and software required for live streaming, how Zoom worked, etc.). It needed holding together whilst people got their heads around the new situation and the technology too. It required a certain amount of over communication.
Things have settled into the new rhythm now, the new normal, if you like. But what I'm learning during this Coronavirus lockdown is that sometimes, it's still exhausting. I thank God every day for technology and social media as ways in which we can connect whilst we're apart, but they do seem to be more tiring than meeting face to face. I guess it's a combination of them not being "natural" to us, the confining nature of them (ever been on a "coffee morning" on Zoom when everyone's trying to talk at the same time?), and trying to work through the technology issues on the fly ("Doris, you're on mute! Doris!").
Online worship makes comparing even more of a temptation
I've joked several times in the last few weeks that I've heard more sermons on a Sunday than I ever have before! It's great being able to see how friends and colleagues are connecting with their people and others online in a variety of ways. Some simply switch on their smartphone and broadcast live to Facebook or YouTube. Others put stuff together beforehand and upload it to be broadcast at a particular time. Others still do something more involved. Some are emphasising community by using something like Zoom to "meet up" for worship.
It's been great fun to watch, but I'm also aware from comments made (usually by colleagues who feel inadequate because of what they see) and my own heart, that comparison is an even greater temptation than usual, because what we are doing is more visible to each other.
I'm learning in this Coronavirus lockdown that I don't have to be as extrovert or as cool as others around me. God simply calls me to be faithful with the gifts he has given me. I am trying to lead worship in the way I usually would if we were in our building and leaving the rest to God.
I'm not very patient!
Technology tries my patience at the best of times. But trying to use it in a different place (anyone else noticed the stress the domestic broadband system in the UK is under whilst we all work constantly from home?) or attempting to use new technology (live streaming, Zoom, etc.) can leave me feeling rather wound up! Probably the most stress I've been under was the Sunday morning people could hear both the sound I was streaming and it being streamed (about ten seconds behind) on one of the live feeds, plus me shouting to my wife to find out what she could hear in another room! A very steep learning curve that morning, and a real test of my patience, which sadly, was found wanting.
We're also having to be even more patient with those we're living with (and locked down for weeks on end with!), with queues at supermarkets and pharmacies, with missing items at the grocery store or substituted items in our online shopping, with Amazon Prime being slowed down and for all sorts of other reasons. May God help me to use this time to slow down and not to stress out.
Our leisure activities are not restful
Despite the busyness during the day, one of the benefits of the lockdown is that most of our evenings are now free, since we can't meet at the hall for rehearsals and other evening activities. And so I've looked forward to relaxing in the evenings. But instead, what I've discovered is that some of things I thought were relaxing (for example, binge-watching the television, checking social media, playing online games) aren't relaxing at all. They can be distracting, but not always relaxing.
The sheer amount of change we've been through in the past few weeks means I find it very difficult to concentrate on a television programme. I've also discovered that social media (especially Twitter!) is leaving me even more frazzled than when I first pick my phone up. Everyone has an opinion about everything during this crisis and it leaves me tempted to sound off with my own. Even playing on my Playstation doesn't leave me feeling rested. Having spent more time than usual during the day staring at my computer screen, staring at another one to play just doesn't cut it at the moment.
Instead, I am trying to focus on reading, or simply enjoying a mug of coffee or resting without the aid of a TV or smart screen. Which leads me to my last learning point:
Walking the dog is heavenly
I have tried to make the most of my one exercise opportunity each day. So instead of taking Harley for one or two 20-minute walks (as I do usually), I've taken him for one hour ones at the end of each working day instead. My wife does the same in the morning. I've enjoyed exploring more of our neighbourhood, and I actually feel cheated if I can only manage a 20 minute one at any time! I'm enjoying the new rhythm. And because the neighbourhood is quieter (the ring road is devoid of traffic noise), I hear more of nature as I walk.
That's what I've been learning during the Coronavirus lockdown. What have you learned about yourself during the crisis? Why not comment below.
Your Response
If you found this post about what I've been learning during the Coronavirus lockdown helpful, would you please do something for me?
Why not check out these posts from around the blog?
Do something because of what you've read.
Leave a comment below.
Repost this link on Twitter, Facebook, or your own blog.
Thank you!
Liked this post? Why not Subscribe & Connect or click the RSS feed in Sidebar on the right and get loads more!
Photo by Fusion Medical Animation on Unsplash