"Have you ever noticed that everything seems wonderful at Christmas"? Maybe not this year. Can Christmas worship help?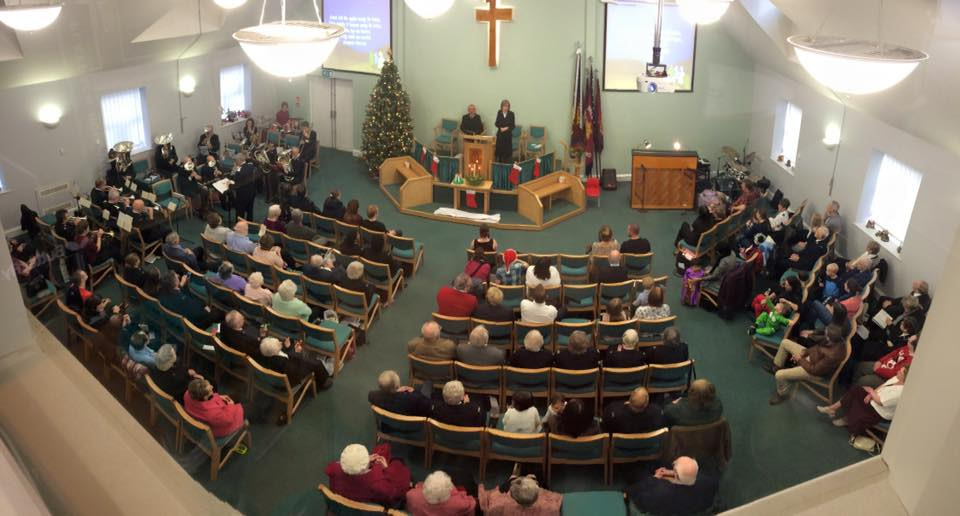 Maybe everything isn't wonderful this Christmas
It was the Ghost of Christmas Present who exclaimed the wonder of Christmas, or at least he did in The Muppet Christmas Carol. But maybe this year, everything doesn't seem to wonderful at Christmas. We're facing restrictions. We're facing loneliness. We're facing perhaps not being able to see as much of the family as we usually would at this time of year. We're facing unemployment, ill health and bereavement. Maybe you think we should just cancel Christmas this year?
Christmas worship can transform our fear
But Christmas worship can help see us through the remainder of 2020 and into next year and beyond.
St. Luke tells us that when the angels first appeared to them, the shepherds were terrified:
Suddenly, an angel of the Lord appeared among them, and the radiance of the Lord's glory surrounded them. They were terrified …

Luke 2:9 (New Living Translation)
But once they heard the angels' good news, they were no longer afraid. The angels' Christmas worship had changed their perspective. They were no longer terrified, but overjoyed that God had come to them in the Christ-child lying in the manger of Bethlehem. Their circumstances, their lot in life no longer held any fear for them. Christmas worship had changed their perspective.
A change of perspective
How could Christmas worship change your perspective on 2020? Worship reminds us who God is. It gives us a new revelation of what he's doing in our lives. Christmas worship gives us an opportunity to reset our relationship with God.
As we worship God this Christmas, I pray it will change our perspective, that we will find the peace, wholeness and fulfilment we need in him this year more than ever, and that each of us will realise Christmas isn't cancelled.
You can watch the sermon this post is based on here.
Your Response
If you found this post helpful, would you please do something for me?
Why not check out these posts from around the blog?
Do something because of what you've read.
Leave a comment below.
Repost this link on Twitter, Facebook, or your own blog.
Thank you!
Liked this post? Why not Subscribe & Connect or click the RSS feed in Sidebar on the right and get loads more!