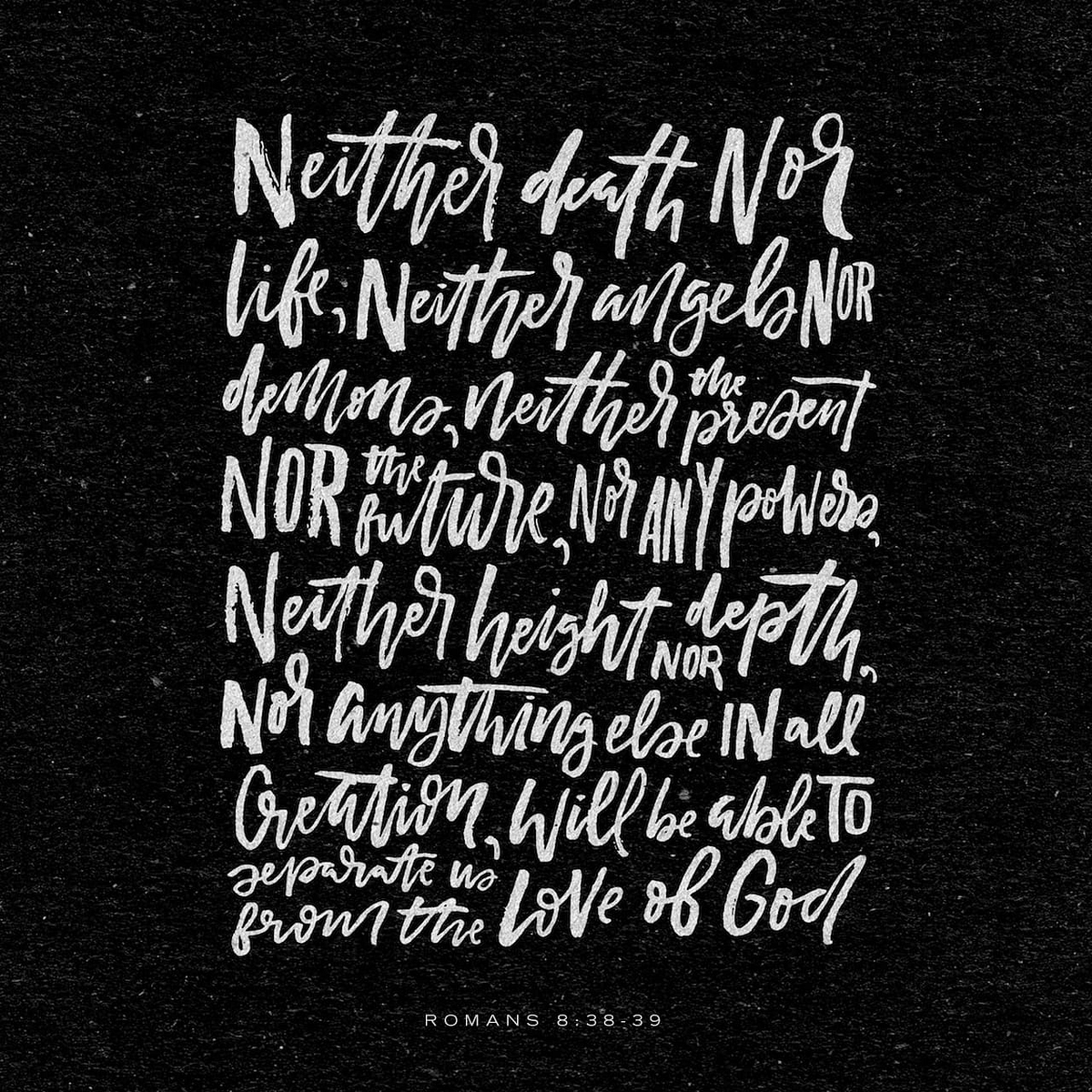 No power in the sky above or in the earth below—indeed, nothing in all creation will ever be able to separate us from the love of God that is revealed in Christ Jesus our Lord.

Romans 8:39
Battle Drill Daily Devotional
Read Romans 8:31-39.
Have you ever felt lonely? I can remember times in my life when I've sat in a room – in a bedroom, even in an office – and felt all alone. I can even recall times I've felt lonely even in a crowd.
Loneliness is a scourge of our age, and it has been made worse by the global pandemic we are journeying through. Many people have been left locked down in their homes for months at a time, feeling very lonely. Some have lost loved ones – loved ones they couldn't even properly say goodbye to because of certain restrictions – and have been left all alone and grieving.
The antidote to loneliness is this: there is nothing that can ever separate you from God's love for you. No situation can ever pull you apart from God's love – not even a global pandemic. There is nowhere you can go – even in lockdown – where his love isn't.
Whenever you feel lonely, look at God's love and realise that the Creator of the universe loves you, now and for ever. You can't stop him from loving you!
Think It Over
Think about the following:
What is the closest you have come to feeling the despair and loneliness of being separated from God?
Play today's audio teaching:
Share hope, prayer and encouragement with others, by commenting and talking about it below.
Image Copyright © @ZekeTucker
Unless otherwise indicated, all Scripture quotations are taken from the Holy Bible, New Living Translation, copyright 1996, 2004, 2007, 2015 by Tyndale House Foundation. Used by permission of Tyndale House Publishers, Inc., Carol Stream, Illinois 60188. All rights reserved.