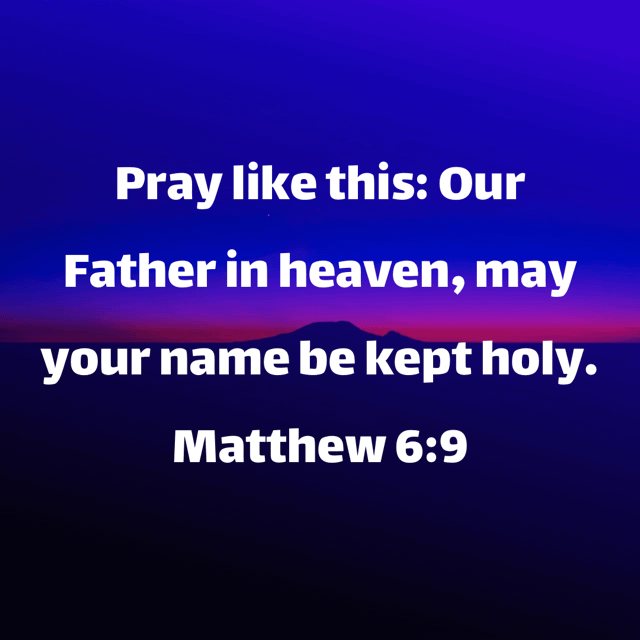 Pray like this: Our Father in heaven, may your name be kept holy.

Matthew 6:9
Battle Drill Daily Devotional
No one I know has ever seen the heavenly Father Jesus encourages us to speak to. So how can we know him and speak to him, if we've never seen him?
Read Matthew 6:5-18.
It's difficult to imagine this in a day and age when we can see people in so many different ways – face-to-face, on television, over the Internet. But for most of human history, important people – like the king or queen, for example – would have been invisible – unseen – by most of the population. How did they know the king or queen actually existed if they'd never seen them?
Perhaps one of the most important ways people knew their kings and queens in history, was through portraits. They at least made it possible for people to know a likeness of their ruler.
Jesus is our Father in heaven's portrait. Actually, he's much more than that. He is the complete expression of God in human form. If you want to know what your heavenly Father looks like, then look at Jesus. In his gospel, John wrote:
No one has ever seen God. But the unique One, who is himself God, is near to the Father's heart. He has revealed God to us.

John 1:18
Jesus reveals our Father in heaven to us. Read about him, in the gospels of Matthew, Mark, Luke and John (and the rest of the Bible!). Get to know him and you will come to know God.
Think It Over
Think about the following:
How do you see your heavenly Father in the life of Jesus?
Play today's audio teaching:
Share hope, prayer and encouragement with others, by commenting and talking about it below.
Image Copyright © Church Motion Graphics Inc.
Unless otherwise indicated, all Scripture quotations are taken from the Holy Bible, New Living Translation, copyright 1996, 2004, 2007, 2015 by Tyndale House Foundation. Used by permission of Tyndale House Publishers, Inc., Carol Stream, Illinois 60188. All rights reserved.