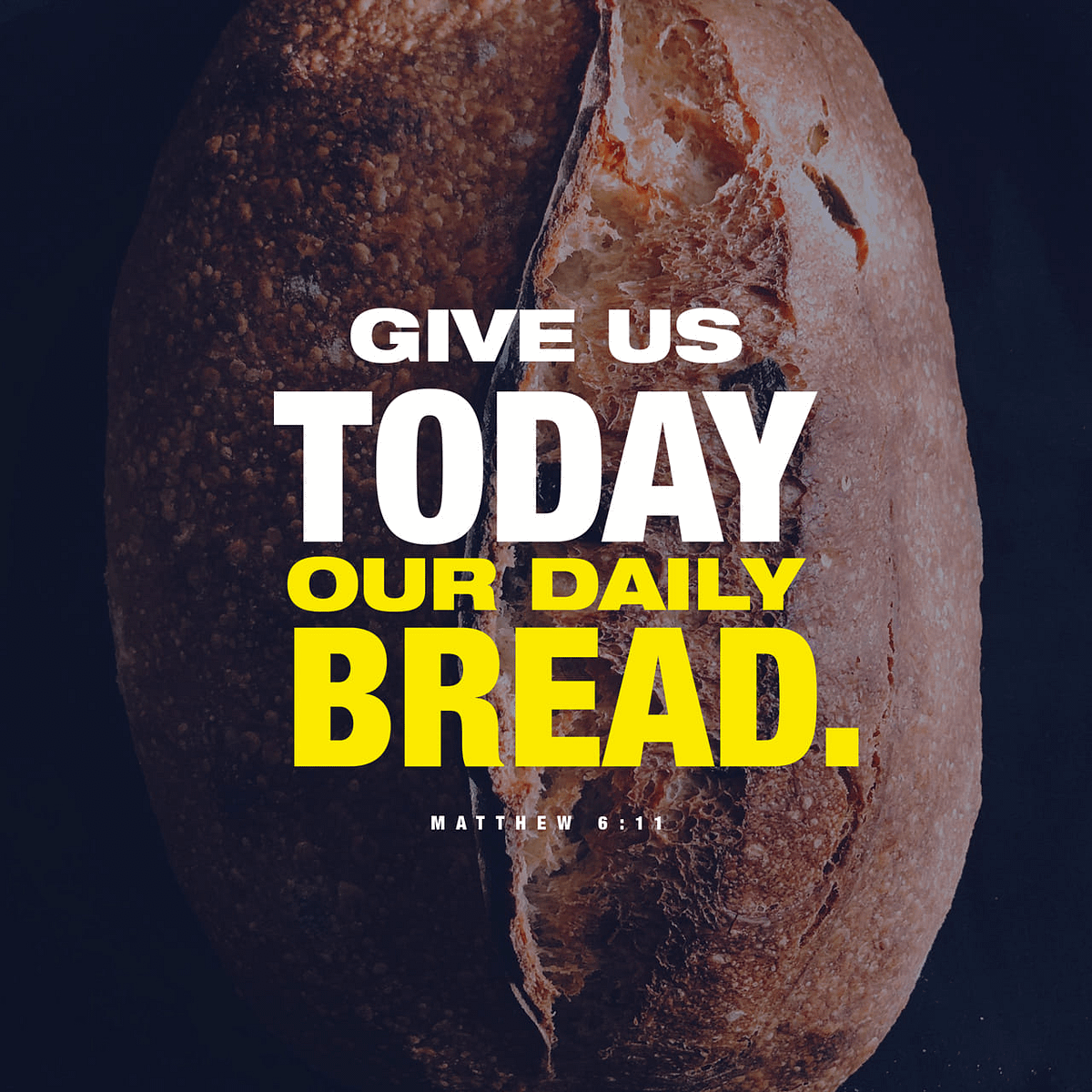 Give us today the food we need

Matthew 6:11
Battle Drill Daily Devotional
Your Heavenly Father loves you. Why is this important? We're going to look at five different reasons – three today, and two tomorrow.
Read Matthew 6:5-18.
Love is why God creates. Your Father in heaven created you knowing that you would be here on this earth, today, reading or listening to this devotional. And your Father in heaven created you so that he could love you as his child. His love motivates him to create. Everything and everyone you see around you is a child of God and was created because of God's love.
Love is why God cares. God's love is why he reaches out to us. Almost since the beginning of time, human beings – our heavenly Father's creation – have let him down. You and I both do things every day – we call it sin – that our Father in heaven cannot overlook, condone or excuse. And yet, as the prayer Jesus taught us reminds us, he chooses, moment by moment, to reach out to us and show us that he cares by forgiving the wrongs we have done.
Love leaves us free to choose to follow him. Because our heavenly Father loves us, he does not compel us to love him back or to follow him. We are free to choose, because our Father in heaven understands you can never force someone to love you. God wants us willingly, sincerely and lovingly to respond to him.
Think It Over
Think about the following:
How has your Father in heaven demonstrated his love for you?
Play today's audio teaching:
Share hope, prayer and encouragement with others, by commenting and talking about it below.
Image Copyright © SundaySocial.tv
Unless otherwise indicated, all Scripture quotations are taken from the Holy Bible, New Living Translation, copyright 1996, 2004, 2007, 2015 by Tyndale House Foundation. Used by permission of Tyndale House Publishers, Inc., Carol Stream, Illinois 60188. All rights reserved.