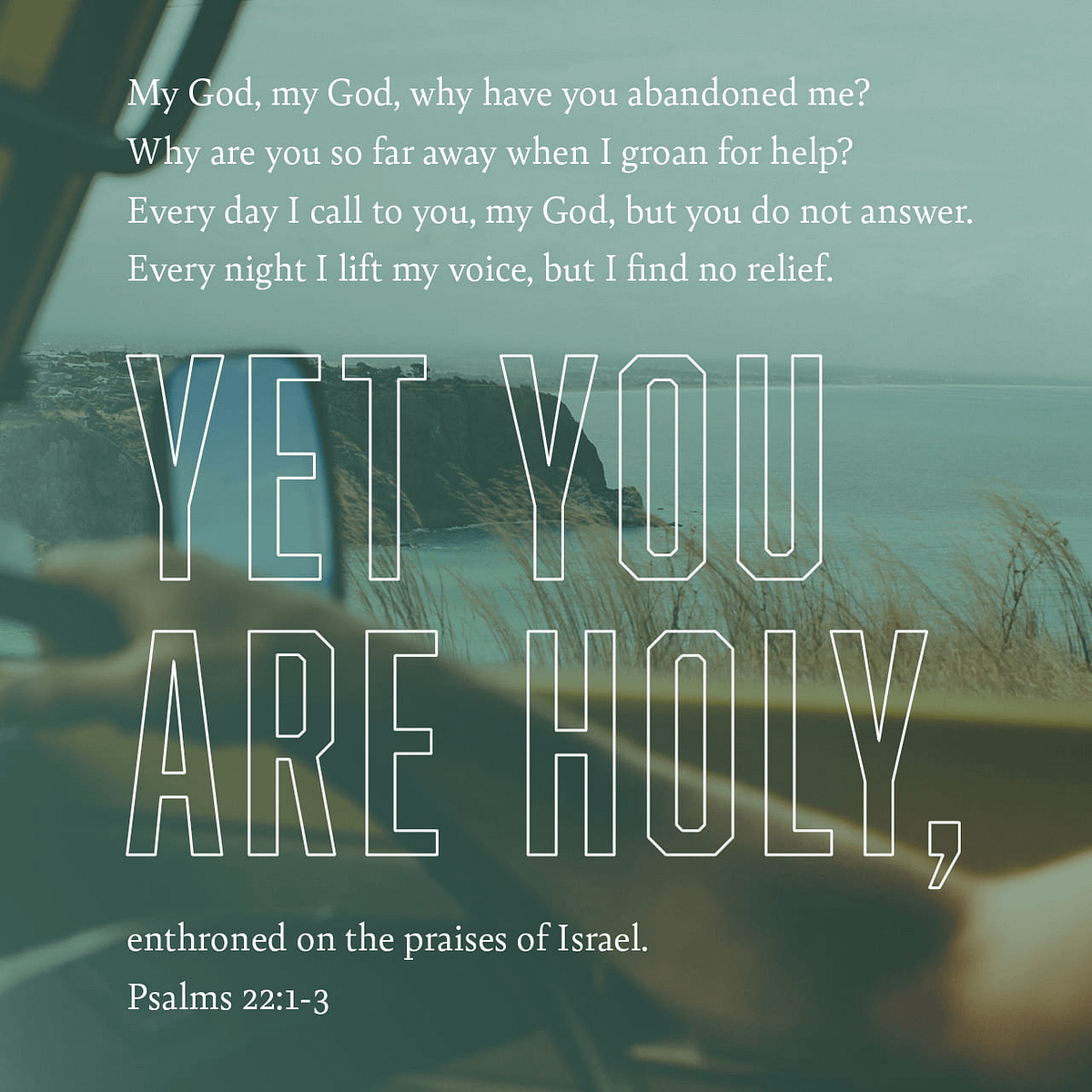 My God, my God, why have you abandoned me? Why are you so far away when I groan for help?

Psalms 22:1
Battle Drill Daily Devotional
This week we focus on David's cry of lament in Psalm 22. As God responds, David chooses to gather with his people in worship. This can help us search for the stars in the midst of our own trauma. You can catch up on yesterday's sermon, Lamenting Together with Our Church Family, which can be found here.
Read Psalms 22:1-31.
What do you do when God seems a million miles away? What do you say to God when you are struggling through a major trauma in your life?
It's easy to gather with your church family and to worship when things are going well. But sometimes you find yourself in a really difficult or traumatic time in your life. What do you do then?
One thing you can do is gather together with others and simply voice your complaints to God. That's what the psalmist does here. He laments that God seems to have abandoned him. God seems far away, and it hurts. In the midst of his difficulty, the psalmist cries out to God, but God does not answer. He lies awake at night, pouring out his heart to God, but nothing seems to make his situation better.
Of course, God hadn't abandoned the psalmist. And he won't desert you either. God has promised he will never leave us. He will never abandon us. So you can cry out to him your complaint. He's listening. He may answer and act in his own time. He may remain silent for a while. But he will fulfil his promises to you. One day, you will gain the victory. Hallelujah!
Think It Over
Think about the following:
Where have you found your faith in the middle of your struggles?
Play today's audio teaching:
Share hope, prayer and encouragement with others, by commenting and talking about it below.
Image Copyright © YouVersion
Unless otherwise indicated, all Scripture quotations are taken from the Holy Bible, New Living Translation, copyright 1996, 2004, 2007, 2015 by Tyndale House Foundation. Used by permission of Tyndale House Publishers, Inc., Carol Stream, Illinois 60188. All rights reserved.