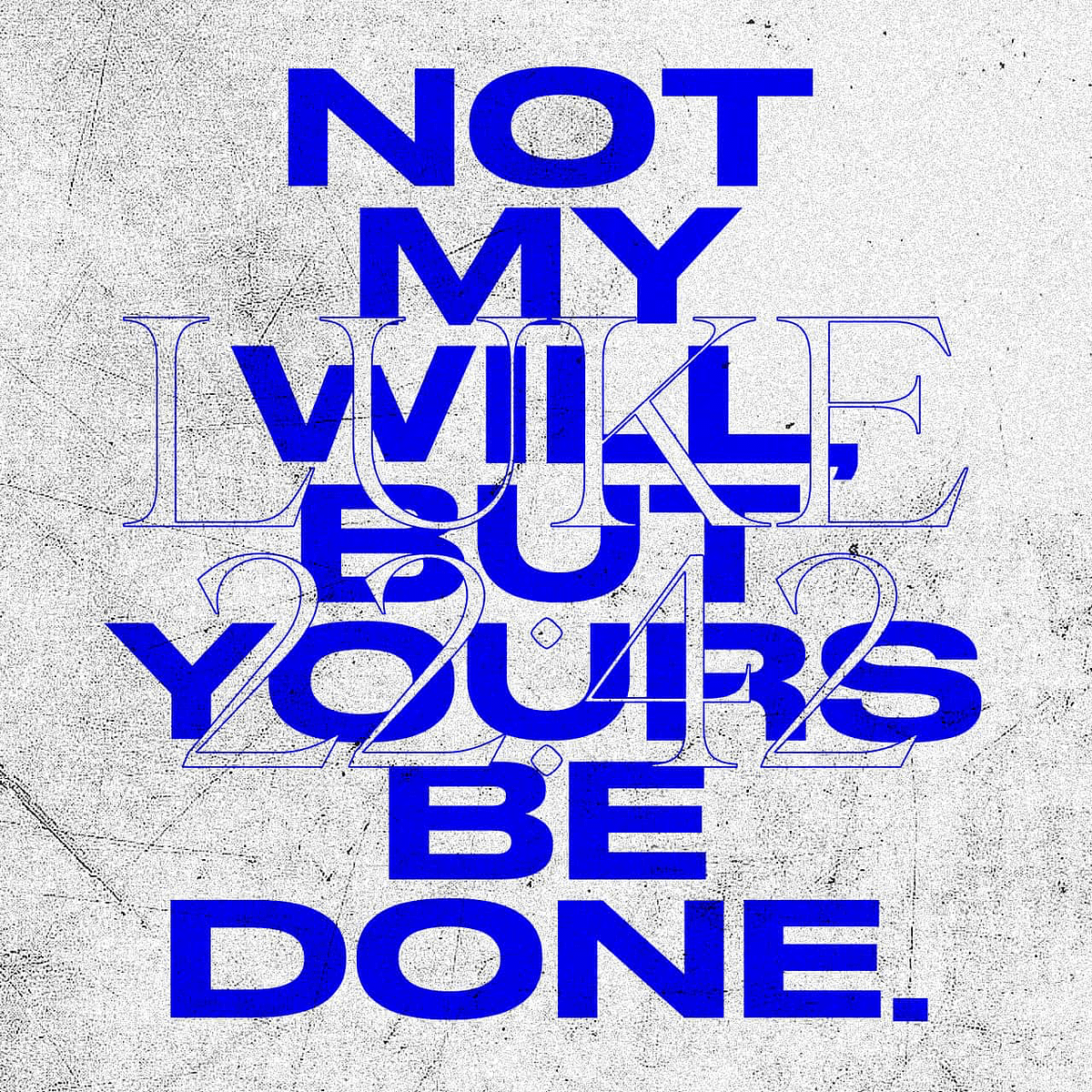 "Father, if you are willing, please take this cup of suffering away from me. Yet I want your will to be done, not mine."

Luke 22:42
Battle Drill Daily Devotional
Read Luke 22:39-46.
You need to be careful when you pray to God about his calling on your life, because pray works!
Pray works because God is in control. So if you pray to God about his calling on your life, you'd better be ready to say yes to him!
This is the attitude Jesus displays in the Garden of Gethsemane as he makes his way towards his arrest, trial and crucifixion. Christ knew what the cost of being the world's Saviour would be. But he he knew he must submit to the authority of his Father. God could choose something different for his Son. But Jesus was willing to do God's will, whatever the cost. He had already chosen to say yes before he knelt down to pray.
God calls each one of us into service. For some, it is as a Salvation Army officer, Territorial Envoy or paid local leader. For others it is as a local officer in our home corps. For many others it is in a volunteering role without a badge in our local Salvation Army or perhaps in another charity like the Foodbank. Such a call may mean sacrifice. Our first response might be to say no. But God knows best. Our response should be, Lord, please … but your will be done."
Will you say yes to Jesus' call on your life today?
I want to see yes to the Lord of my life,
Say yes to his way his design;
I want to say yes to his plan for my life,
And no to ambitions of mine.
I want to say yes,
I want to say yes,
My will with his will to align.

Yes to your will Lord, and your will alone,
Yes to your plans Lord, and no to my own;
Take all I have Lord, I cannot give less,
Here is my answer, it's yes!

I want to say yes to the Lord of my life,
And no when temptations assail;
I want to say yes every day of my life,
Whatever that yes may entail.
I want to say yes,
I want to say yes,
Say yes without fear, without fail.

John Gowans (1934-2012)
© Salvationist Publishing & Supplies Limited.

Used By Permission. CCL Licence No. 30158
Copied from The Musical Salvationist, October 1991.
Think It Over
Think about the following:
What is God calling you to today? Are you willing to say yes, whatever the cost? Who do you need to speak to about it?
Play today's audio teaching:
Share hope, prayer and encouragement with others, by commenting and talking about it below.
Image Copyright © YouVersion
Unless otherwise indicated, all Scripture quotations are taken from the Holy Bible, New Living Translation, copyright 1996, 2004, 2007, 2015 by Tyndale House Foundation. Used by permission of Tyndale House Publishers, Inc., Carol Stream, Illinois 60188. All rights reserved.