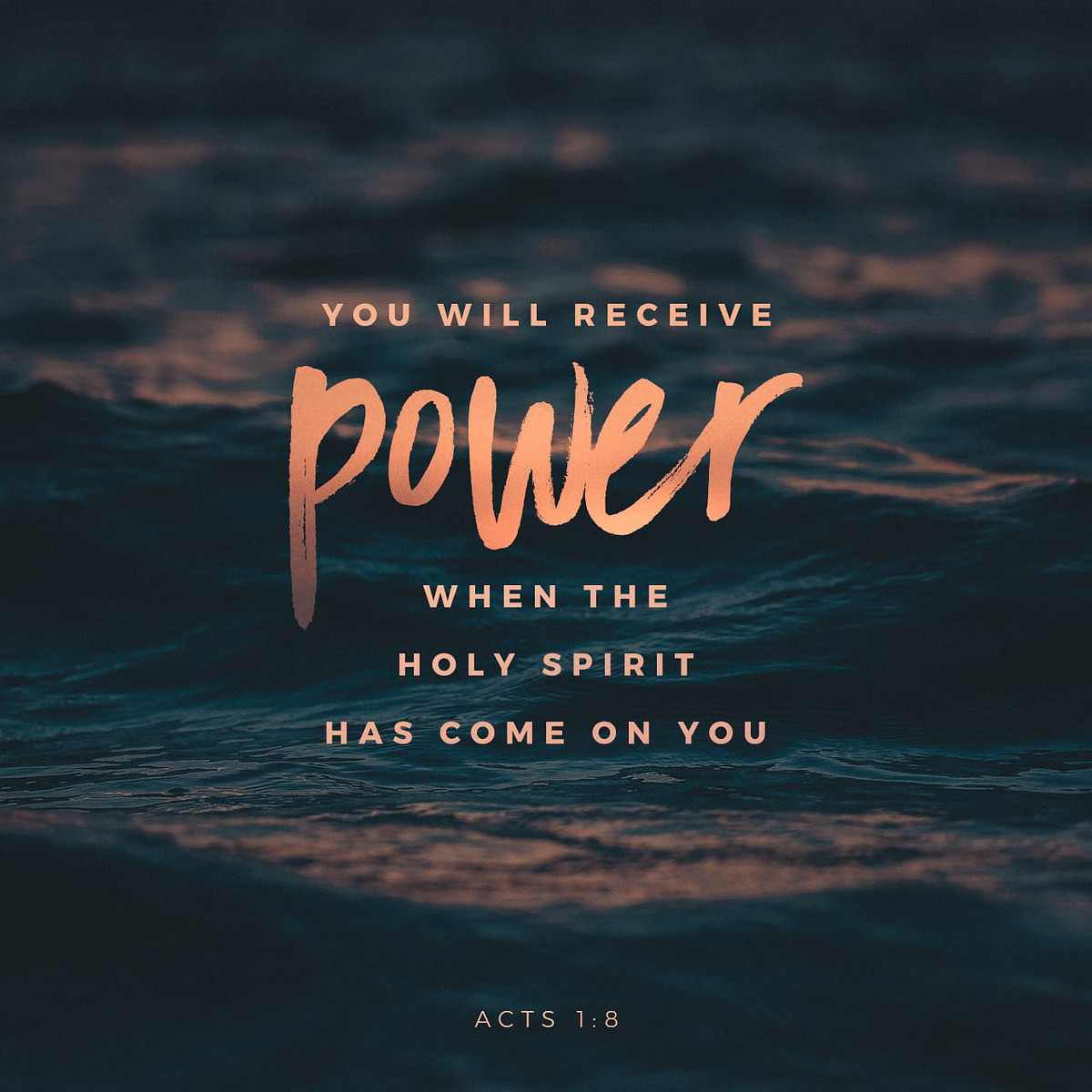 But you will receive power when the Holy Spirit comes upon you. And you will be my witnesses, telling people about me everywhere—in Jerusalem, throughout Judea, in Samaria, and to the ends of the earth."

Acts 1:8
Battle Drill Daily Devotional
Read Acts 1:6-11 & 2:1-13.
Have you ever switched on an electrical appliance and left it, only to return a few minutes later to discover nothing's happened, because it wasn't plugged in? Annoying!
But a kettle or a pair of hair straighteners or any other electrical item is useless unless it is plugged into the power supply.
Christians need a power supply too, otherwise we are pretty useless! That's why Jesus promised us the power of his Holy Spirit. In his wisdom, God decided that his purposes would be fulfilled on earth through his people. That's work that requires boldness, courage, confidence, wisdom, ability and authority. And we don't have those gifts without the Holy Spirit.
We need the timing and power of the Holy Spirit to be truly effective witnesses to the work of God in the world. There are still members of your family, colleagues at work or in your school, neighbours in your community who have yet to hear and accept God's good news for them. Each one of us, in the power of the Holy Spirit, can and should contribute in some way to spreading God's loving message.
Are you plugged into the Holy Spirit's power today? Now's the time to check your power source.
Thine for time, and thine for aye,
Battling, conquering for thee,
Till, when ended life's short day,
We in Heaven adore thee.

Send the power, send the power,
Send it, we implore thee.
Fill us with the Holy Ghost
As we bow before thee.

Emma Moss Booth-Tucker (1860-1903)

Used By Permission. CCL Licence No. 30158
Copied from The Song Book of The Salvation Army
Song Number 348
Think It Over
Think about the following:
What is the closest you have come to experiencing the Holy Spirit's empowerment in your journey of faith?
Play today's audio teaching:
Share hope, prayer and encouragement with others, by commenting and talking about it below.
Image Copyright © YouVersion
Unless otherwise indicated, all Scripture quotations are taken from the Holy Bible, New Living Translation, copyright 1996, 2004, 2007, 2015 by Tyndale House Foundation. Used by permission of Tyndale House Publishers, Inc., Carol Stream, Illinois 60188. All rights reserved.