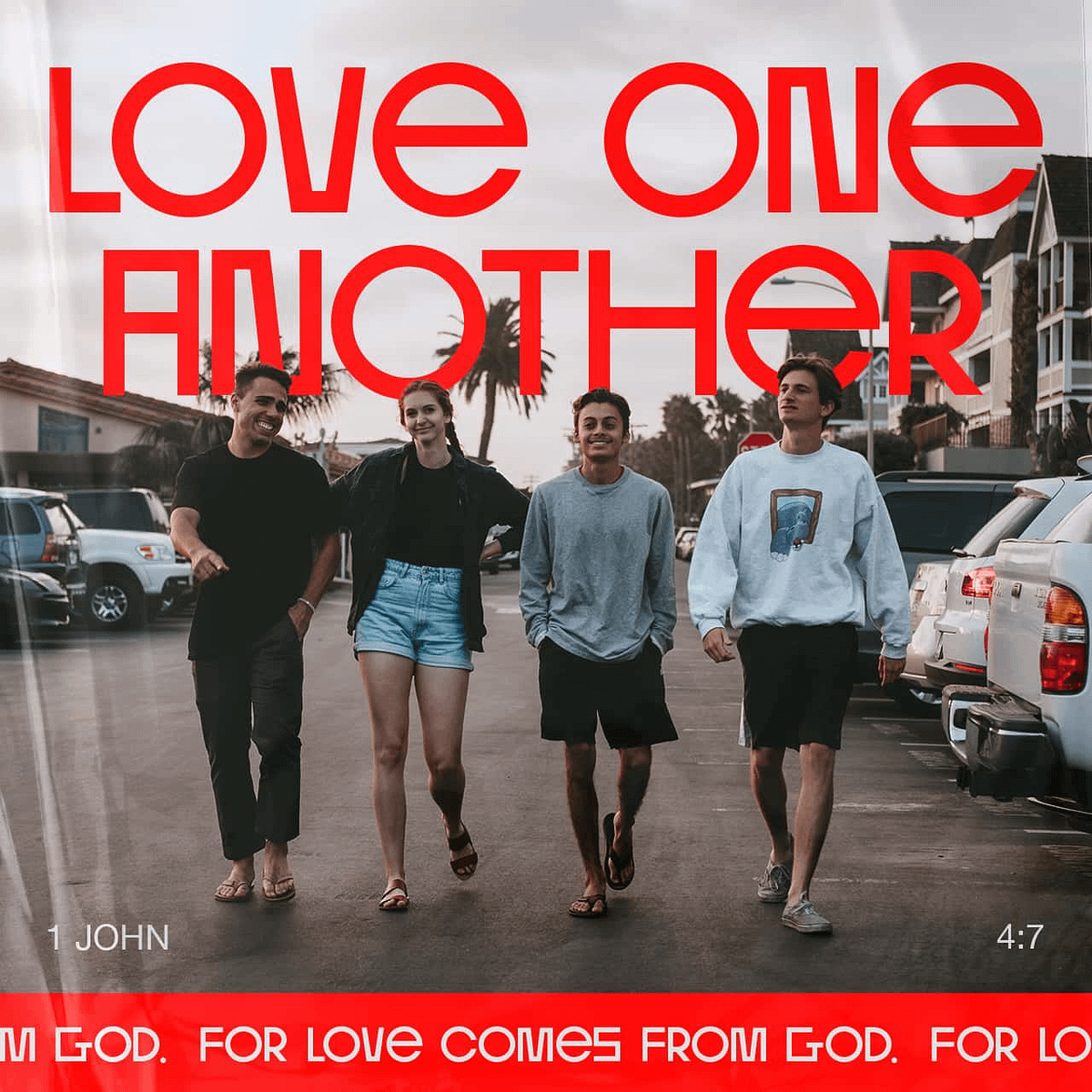 Dear friends, let us continue to love one another, for love comes from God. Anyone who loves is a child of God and knows God.

1 John 4:7 (NLT)
Battle Drill Daily Devotional
Yesterday's sermon concluded the series we began back in January, Scandalous Love. You can catch it here. This week we recap the themes of our series.
Read 1 John 4:7-21.
Everyone agrees that love is important. We talk about it. We sing about it. We show it. Sometimes, our society seems obsessed by it.
John remind us that love starts with God. It comes from him. We were created by God to learn to love him and to show his love to others. When we realise that, we come to understand that life really is about love.
If we want to truly know what love is, then first, we must learn to know and love God. To recognise that he is the source of our love. He loves us so much he sent his Son, Jesus Christ, to die for us and to restore our relationship with God.
Jesus shows us perfectly what it means to love God and to love others. Everything he did in life and in death was perfect love.
It is God who gives us the power to love. He lives in our hearts and makes us more and more like his Son, Jesus.
Come, let us all unite to sing:
God is love!
Let Heaven and earth their praises bring,
God is love!
Let every soul from sin awake,
Each in his heart sweet music make,
And sing with us, for Jesus' sake:
God is love!

Anon

Used By Permission. CCL Licence No. 30158
Copied from The Song Book of The Salvation Army
Song Number 8
Think It Over
Think about the following:
Do the choices you make each day reflect your love for God?
Play today's audio teaching:
Share hope, prayer and encouragement with others, by commenting and talking about it below.
Image Copyright © YouVersion
Unless otherwise indicated, all Scripture quotations are taken from the Holy Bible, New Living Translation, copyright 1996, 2004, 2007, 2015 by Tyndale House Foundation. Used by permission of Tyndale House Publishers, Inc., Carol Stream, Illinois 60188. All rights reserved.