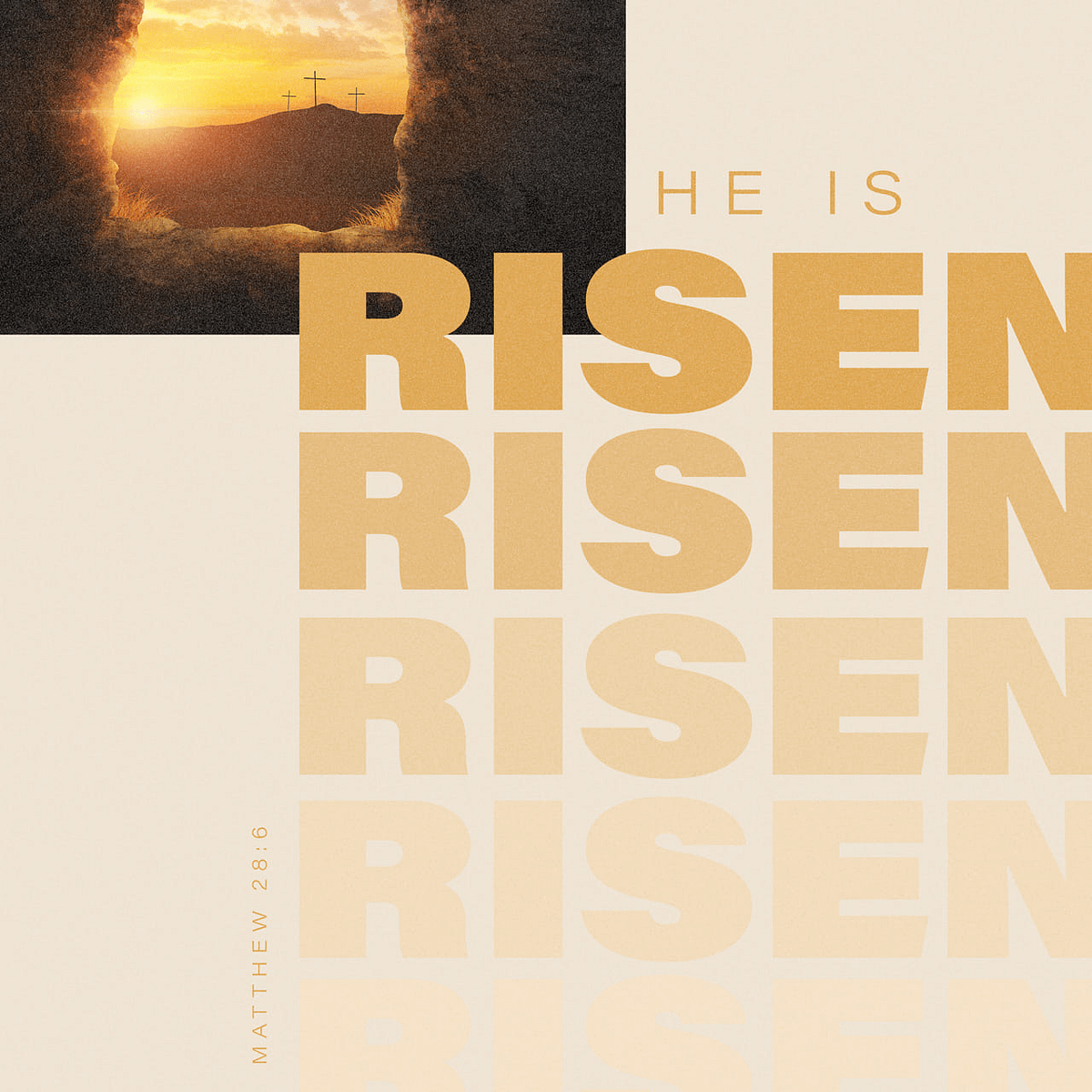 He isn't here! He is risen from the dead, just as he said would happen. Come, see where his body was lying.

Matthew 28:6
Battle Drill Daily Devotional
This we focus on the key to Christian faith: Jesus' resurrection. You can catch up on yesterday's sermon – Easter at Home: Dazzling Light here.
Read Matthew 28:1-10.
Do you trust every promise that has ever been made to you? How about the preacher who says, "And finally …". Maybe not!
The truth is that for a variety of reasons, sometimes we are not very good at keeping our promises. You may have every intention of keeping your promise, but something prevents you from following through, and you end up breaking the promise you made.
The resurrection of Jesus proves you can trust God's promises. Jesus told his disciples he would rise from the dead three days after he was killed. On that first Easter Sunday, the angel who met the women who had come to his tomb, exclaimed that Jesus wasn't there. He was risen, just as he had said would happen. He had kept his promise.
The Bible contains over 7,000 promises from God to you. They cover pretty much any subject you can think of: your health, your wealth, your relationships, your work, your past, your present and your future, your salvation from sin and your own resurrected, eternal life.
God's promises can help eliminate any fears you have. Read them, remember them and trust them. Thank him for his resurrection power and ask him for a new touch of power in your own life. You can find hope today because Jesus lives:
God sent his Son, they called him Jesus;
He came to love, heal and forgive;
He lived and died to buy my pardon,
An empty grave is there to prove my Saviour lives.

Because he lives, I can face tomorrow;
Because he lives, all fear is gone;
Because I know he holds the future,
And life is worth the living just because he lives.

William and Gloria Gaither
© 1971 Gaither Music Company/Adm. by Integritymusic.com, a division of David C. Cook, songs@integritymusic.com For the UK & Ireland. Used by permission. 

Used By Permission. CCL Licence No. 30158
Copied from The Song Book of The Salvation Army
Song Number 219
Think It Over
Think about the following:
Which of God's promises do you need to claim today?
Play today's audio teaching:
Share hope, prayer and encouragement with others, by commenting and talking about it below.
Image Copyright © YouVersion
Unless otherwise indicated, all Scripture quotations are taken from the Holy Bible, New Living Translation, copyright 1996, 2004, 2007, 2015 by Tyndale House Foundation. Used by permission of Tyndale House Publishers, Inc., Carol Stream, Illinois 60188. All rights reserved.