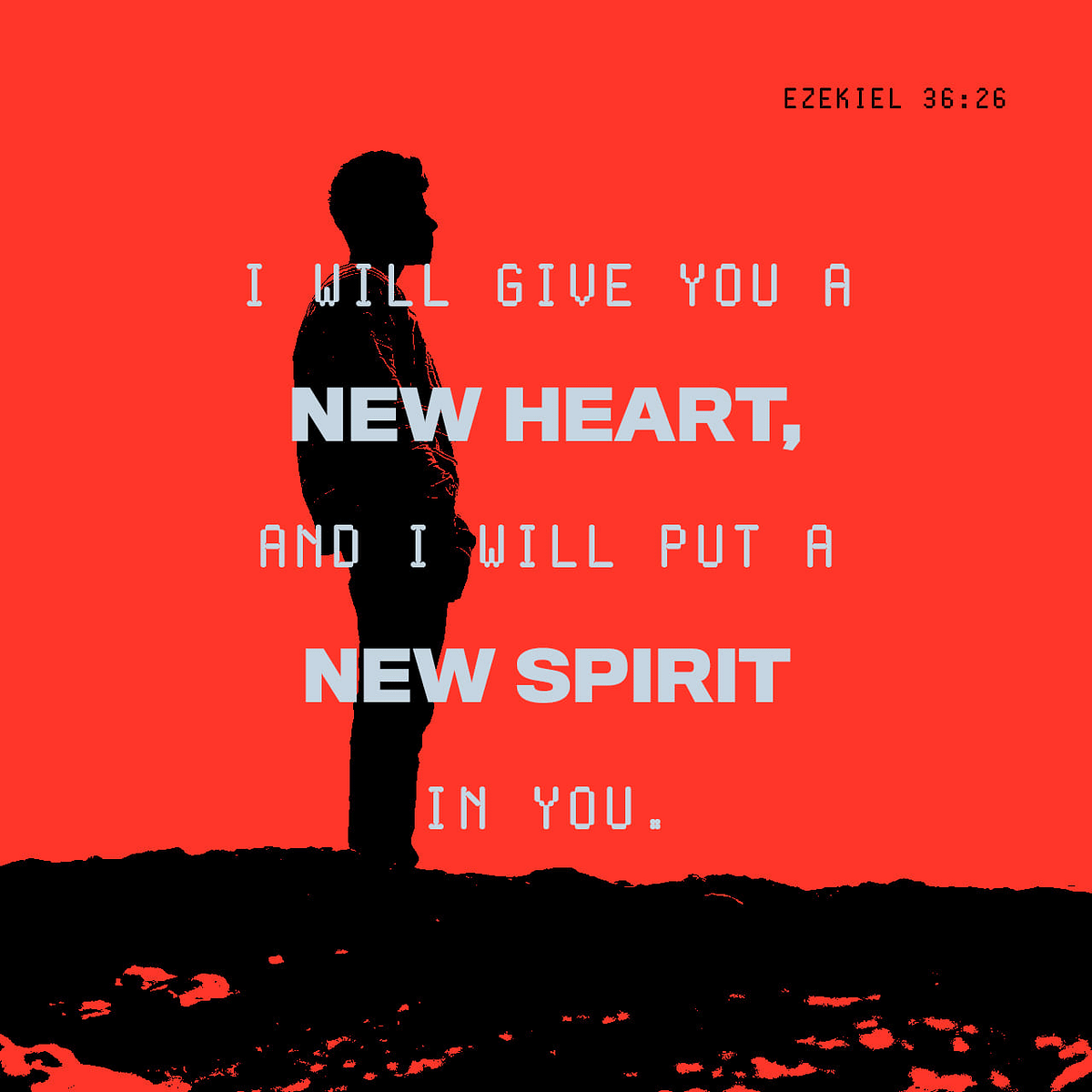 And I will give you a new heart, and I will put a new spirit in you. I will take out your stony, stubborn heart and give you a tender, responsive heart.

Ezekiel 36:26
Battle Drill Daily Devotional
This week's Battle Drill daily devotionals are based on the book, At Home in Lent by Gordon Giles, published by The Bible Reading Fellowship.
Read Ezekiel 36:1-38.
Like many of us, for much of my work and personal life, I rely on a computer. Some of us will have experienced the trauma of an unresponsive PC or "blue screen of death."
Computers are great when they are working. But I have lost many productive hours to computers that are not working! Computers that will not attach to the Internet. Computer programs that just won't do what they're supposed to do. And worst of all, a computer that's become sluggish to the point of being pretty useless, or a failing hard drive or "blue screen of death."
Often, one of the suggestions that's made to deal with a PC that seems to be coming to a stop is a "clean install." That is, to back up your important applications and documents somewhere, and then wipe the memory of the computer clean and reinstall the operating system on it, copying over only the programs and documents you need from your backup. I can testify to a number of times when this has made things better.
The same can be true for us. God can wipe our sin from us. He can cleanse us of our mistake of making something other than him the most important thing in our lives. He can prevent us from backsliding from the promises we have made to him in days gone by. Ezekiel promises us that God can take out our stony, stubborn hearts and not just wipe them clean, but replace them with tender, responsive hearts. The key then is to allow the Holy Spirit to lead us to carefully follow God's will for our lives.
As we join together on Maundy Thursday, perhaps thinking of Christ's anguished conversation with God in the Garden of Gethsemane, where, like us, he had to choose whether or not to follow God's will, maybe it's time for us to ask God for a new heart, tender and responsive to him and his work in and through us. May this Holy Week be one of refreshment, restoration and renewal for us all.
Think It Over
Think about the following:
What do you need to ask Christ to wipe away from the hard drive of your heart today?
Play today's audio teaching:
Share hope, prayer and encouragement with others, by commenting and talking about it below.
Image Copyright © YouVersion
Unless otherwise indicated, all Scripture quotations are taken from the Holy Bible, New Living Translation, copyright 1996, 2004, 2007, 2015 by Tyndale House Foundation. Used by permission of Tyndale House Publishers, Inc., Carol Stream, Illinois 60188. All rights reserved.