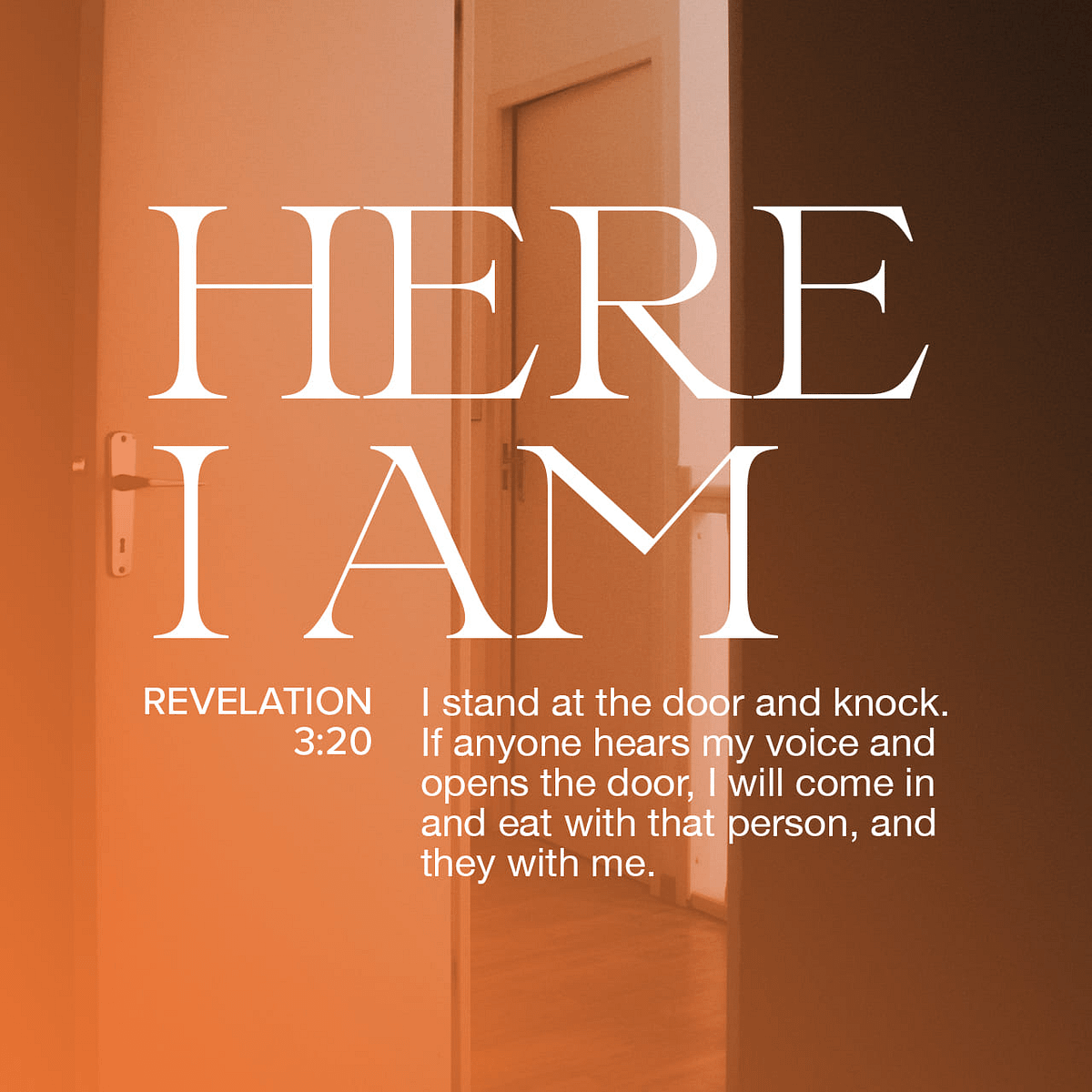 "Look! I stand at the door and knock. If you hear my voice and open the door, I will come in, and we will share a meal together as friends."

Revelation 3:20
Battle Drill Daily Devotional
This week, as we get ready to journey through Easter in the middle of a national lockdown, our Daily Devotionals are focusing on Easter: At Home. They are based on the book, At Home in Lent by Gordon Giles, published by The Bible Reading Fellowship. Each day, I invite you to find or look at the common every day object mentioned and reflect on what God is saying to you through it. Our Holy Week Meditation, Good Friday Worship and Easter Worship will all be based on this same theme, and I invite you to join us for those. More details can be found at www.salvationarmy.org.uk/basingstoke. You can also catch up on yesterday's Palm Sunday sermon here.
Read Revelation 3:14-22.
Have you ever locked yourself out of the house? I know I have. That's when you really start to focus on your front door!
Most of the time, you're pleased that it's safe and secure and doesn't let people in unless you open the door to them. When you're contemplating breaking into your own house, you may not be so grateful for its security properties!
Of course, our front door is not just for keeping people out. Often, we let people in through it too. I wonder how many times that's happened for you in the past 12 months? With most of us having been in isolation over the past year, perhaps less than usual. So unusual, in fact, that perhaps we jump when we hear the doorbell go or someone bangs on our door!
As we read or heard those perhaps familiar words of Jesus in Revelation 3, perhaps we could imagine him at our front door. Like any good visitor, he doesn't try to force his way in or batter down the door of our hearts. He waits for us to open it and invite him in.
Holy Week can be an opportunity for us to open the door to Christ once more. May we find time for reflection, checking that Jesus really is "at home" in our hearts. We can welcome him into our homes. We can welcome him to wherever we are worshipping. We can welcome him to our suppers (and other meals). We can welcome him as the Suffering Servant who goes to the cross in our place. And we can welcome him as the Risen Lord who comes in power to change our hearts and brings us love and hope.
Think It Over
Think about the following:
If Jesus knocked on your front door today, would you let him in?
Play today's audio teaching:
Share hope, prayer and encouragement with others, by commenting and talking about it below.
Image Copyright © YouVersion
Unless otherwise indicated, all Scripture quotations are taken from the Holy Bible, New Living Translation, copyright 1996, 2004, 2007, 2015 by Tyndale House Foundation. Used by permission of Tyndale House Publishers, Inc., Carol Stream, Illinois 60188. All rights reserved.