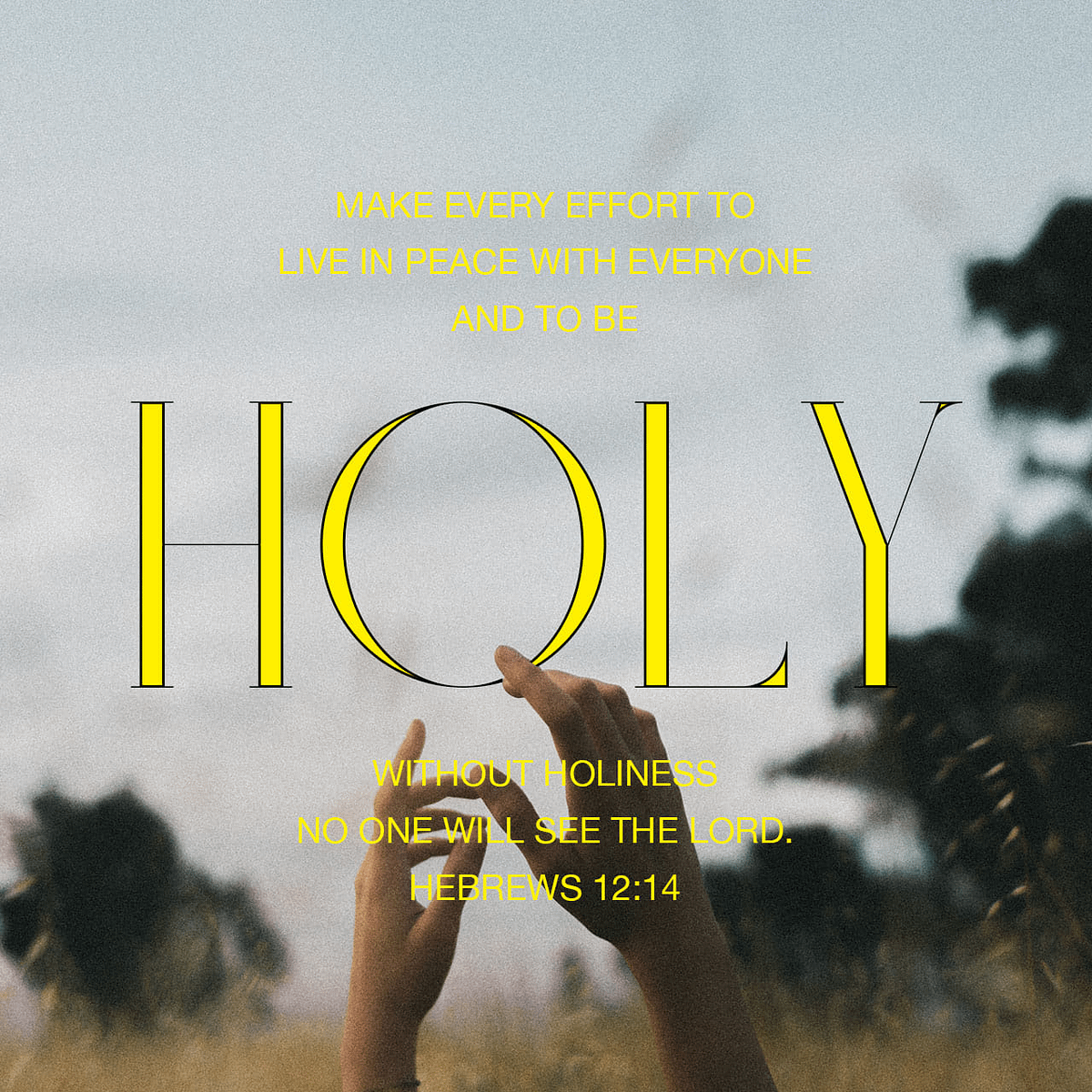 Work at living in peace with everyone, and work at living a holy life, for those who are not holy will not see the Lord.

Hebrews 12:14
Battle Drill Daily Devotional
This week we are focusing on listening to God, studying together Hebrews 12:14-29. You can catch up on yesterday's sermon on Burning Love here.
Do you have a shower before you attend worship? Perhaps it has become less necessary during lockdown! But God does expect us to be holy or clean before him.
And that's a problem for us, because our natural inclination is to fall into sin. In the Old Testament, this was dealt with by the Jewish ceremonial cleansing ritual that prepared them for worship. They knew they had to be clean before they entered the Temple.
But it was never enough. That's why God's plan was to send his Son, Jesus Christ, to pay the price for our sin. He enables us to stand before God, clean and holy.
Sin always blocks us from hearing God. If we want to hear him, we must turn our back on sin and, by his power, obey him. We must live lives that are morally clean and set aside for his service.
Holy living like this is what brings peace. A good relationship with God results in good relations with our fellow human beings. We may not always feel loving towards them, but we will pursue more peace with them as we become more Christlike.Let's ensure our lives are cleared of sin, so we can hear God's voice. And by his grace, let's keep striving for holy living.
In a world of shifting values,
There are standards that remain,
I believe that holy living
By God's grace we may attain.
All would hear the Holy Spirit
If they listen to his voice,
Every Christian may be Christlike
And in liberty rejoice.

John Gowans (1934-2012)
© The General of The Salvation Army.

Used By Permission. CCL Licence No. 30158
Copied from The Song Book of The Salvation Army
Song Number 34
Think It Over
Think about the following:
Who taught you to make hard moral choices as a Christian? Thank God for them today.
Play today's audio teaching:
Share hope, prayer and encouragement with others, by commenting and talking about it below.
Image Copyright © YouVersion
Unless otherwise indicated, all Scripture quotations are taken from the Holy Bible, New Living Translation, copyright 1996, 2004, 2007, 2015 by Tyndale House Foundation. Used by permission of Tyndale House Publishers, Inc., Carol Stream, Illinois 60188. All rights reserved.