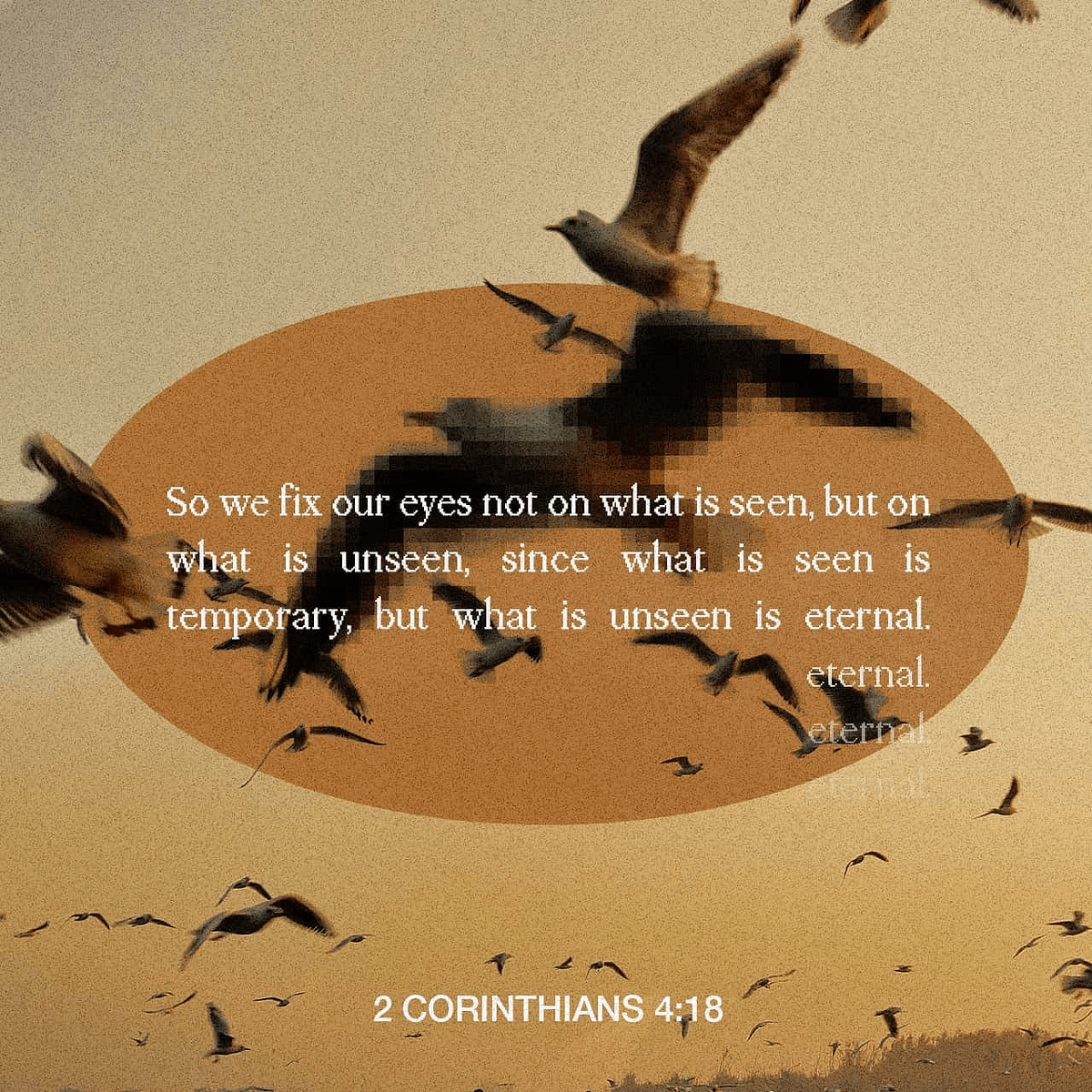 So we don't look at the troubles we can see now; rather, we fix our gaze on things that cannot be seen. For the things we see now will soon be gone, but the things we cannot see will last forever.

2 Corinthians 4:18 (NLT)
Battle Drill Daily Devotional
Have you ever watched a professional sprinter run the 100m race? Their eyes are transfixed on the finish line in front of them. Paul encourages us to fix our eyes on our ultimate goal.
Paul had faced many bad things in his ministry. He suffered for his faith and service. He had gone through many trials. His circumstances often distressed him. But he knew that one day, all this would be over, and he would obtain God's rests and rewards.
So he kept going.
As we face troubles in our own lives, it's easy to lose heart and quit. Our earthly journey isn't a 100m race where we can see the finish line in front of us at all times. It's a marathon. And for most of our lives we have to keep the finish line in our imagination. Sometimes, we want to down tools and quit.
But Paul concentrated on experiencing the inner strength that only the Holy Spirit can bring. Through his power, he would not let fatigue, pain or criticism force him off track.
God's Holy Spirit power is available to us too. At the end of this week, as we face an uncertain future, as we focus on the finish line, let's renew our commitment to Christ. Let's allow the Holy Spirit to deal with today's temporary pain and focus on our eternal reward. Let's look to the glory to come!
When all my labours and trials are o'er
And I am safe on that beautiful shore
Just to be near the dear Lord I adore
Will through the ages be glory for me

O that will be glory for me
Glory for me glory for me
When by His grace
I shall look on His face
That will be glory
Be glory for me

CCLI Song # 5724699
Charles Hutchinson Gabriel | Marilyn White
© Words: Public Domain 
Music: 2010 Lillenas Publishing Company (Admin. by Music Services, Inc.)
CCLI Licence No. 30158
Think It Over
Think about the following:
How do you look at the ageing process? Is it something to look forward to, or would you rather not think about it?
Play today's audio teaching:
Share hope, prayer and encouragement with others, by commenting and talking about it below.
Image Copyright © YouVersion