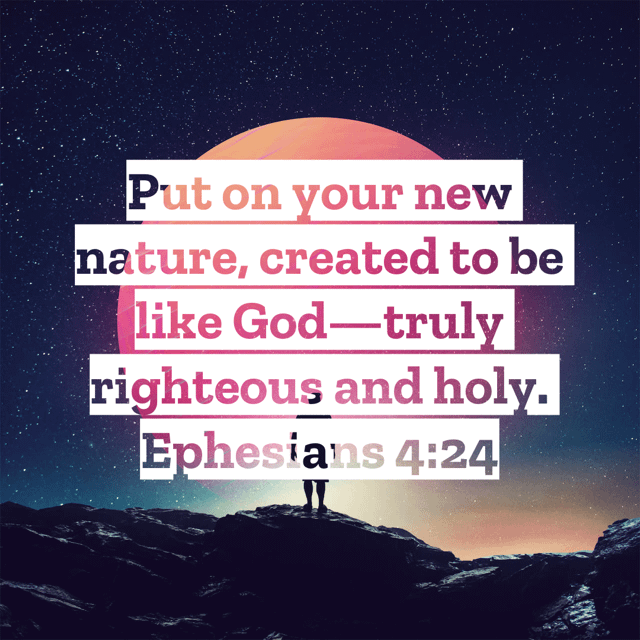 Put on your new nature, created to be like God—truly righteous and holy.

Ephesians 4:24 (NLT)
Battle Drill Daily Devotional
When you decide to make a change and stop some of your bad habits, how long do you give yourself to change? Most of us wish it could be done instantly!
We wish we could just snap our fingers and be the better person we want to be in that moment. But the Bible tells us over and over again, that lasting change is not like that. Our thoughts and actions change incrementally as we make our way on life's journey.
So many of the pictures of change painted in the Bible are about change that takes place over time. The exodus lasted 40 years. Jesus talks often about organic growth: the wheat and the tares, the mustard seed, and so on. The psalmist likens the righteous person to an oak tree. Imagine how long it takes to grow a mature oak tree!
If, as you've followed these devotionals this week, you have decided to make a positive change in your life, then my prayer for you is that you will "put on your new nature" as Paul describes it, and then give yourself over to the life of the Holy Spirit as he makes you more and more like Jesus.
My prayer for each one of us is that in one year, five years, ten years from now, we will look even more like Jesus than we do today.
Think It Over
Think about the following:
How have you seen the Holy Spirit work in your life in the past year, five years, ten years?
Play today's audio teaching:
Share hope, prayer and encouragement with others, by commenting and talking about it below.
Image Copyright © SundaySocial.tv