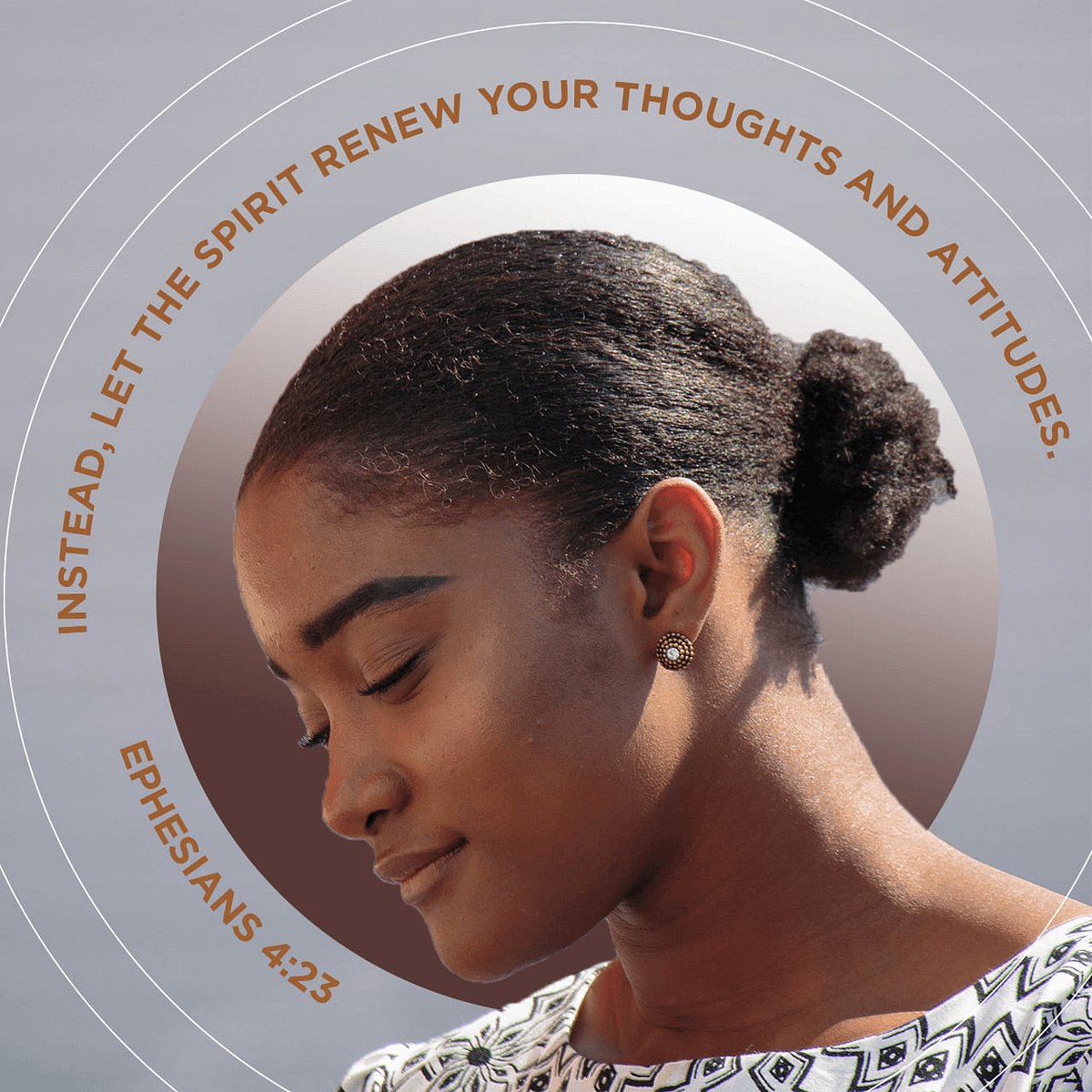 Instead, let the Spirit renew your thoughts and attitudes.

Ephesians 4:23 (NLT)
Battle Drill Daily Devotional
If you want to change a bad habit, what do you do? It's not enough to want to change it. It requires us to make a choice, and to make a choice to act differently. And that starts with changing the way you think.
Pastor Rick Warren says, "The battle for sin starts in your mind, not in your behaviour". Why? Because how we think determines how we feel. And how we feel determines the way we act. If I say, "I need to be more kind," that's not enough. It's not going to make me more kind. I need to change the way I think about those I want to show kindness. Thinking about them differently will help me feel kind towards them, and that will help me to show kindness in the way I act towards them.
Our thought life is so powerful! So where do we find the strength to change the way we think? Paul encourages us to let the Holy Spirit renew our thoughts and our attitudes. He is the only one powerful enough to effect permanent changes in the way we think.
The Holy Spirit has the power to help us make a u-turn in our thinking. That's what it means to repent of our sin. We start with how we think about our sin rather than simply stopping what we know to be wrong. Repentance leads to forgiveness and that leads to a new sense of purpose and a change in the way we act.
If you want to make a change, then pray this prayer with me now:
Dear Lord and Father of mankind,
Forgive our foolish ways;
Reclothe us in our rightful mind;
In purer lives thy service find,
In deeper reverence, praise.

John Greenleaf Whittier (1807-1892)
Used By Permission. CCL Licence No. 30158
Copied from The Song Book of The Salvation Army
Song Number 456
Think It Over
Think about the following:
What do you need the Holy Spirit to help you start thinking in order to make the change you most want to make in life?
Play today's audio teaching:
Share hope, prayer and encouragement with others, by commenting and talking about it below.
Image Copyright © Natalie Trinidad Design