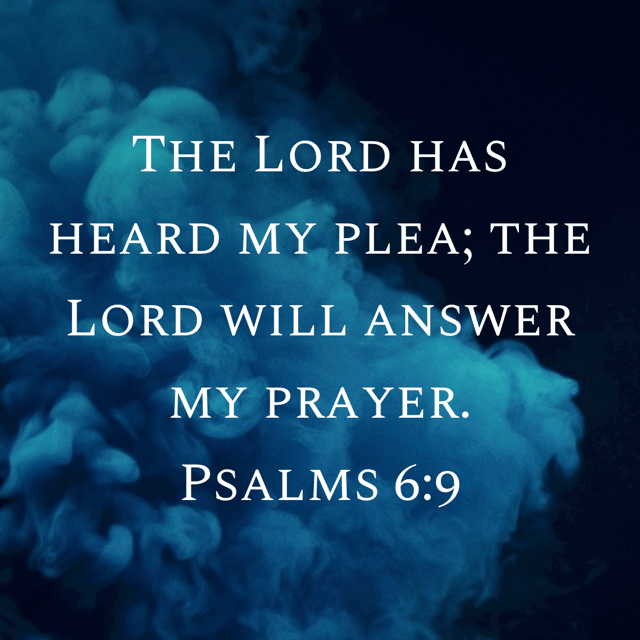 The Lord has heard my plea;

    the Lord will answer my prayer.

Psalm 6:9 (NLT)
Battle Drill Daily Devotional
How long until my Amazon package arrives? How long is this queue? Are we nearly there yet? We don't like waiting, do we?
This is particularly true when we are facing a time of suffering. This past year all of us have been through a great time of difficulty, as the COVID-19 Coronavirus global pandemic has seen us in various states of lockdown, some of us shielding for the good of our health, some facing health concerns, some experiencing the grief of loss of loved ones, some facing career or finance worries.
Many of us will have experienced something in this past twelve months that has made us want to cry out with the psalmist, "How long, O Lord?" (Psalm 6:3b). Why are you waiting to show your love to me, O God?
It's OK to be honest with God. There is no point in pretending to him that everything is fine when it's not. He knows our heart. We can be honest with him when we're angry or in despair, because he knows us inside out and only wants what's best for us. Being honest with him gives us the space we need to turn our attention back to him and his love for us.
That's what David does in this verse. His thoughts turn from his fear to his confidence in God's love. The best defence we have against discouragement is to be saturated with the knowledge of God's love and be filled with his presence.
In His time in His time
He makes all things beautiful
In His time
Lord please show me every day
As You're teaching me Your way
That You do just what You say
In Your time

CCLI Song # 25981
Diane Ball
© 1978 CCCM Music (Admin. by Brentwood-Benson Music Publishing, Inc.)
Universal Music – Brentwood Benson Publishing (Admin. by Brentwood-Benson Music Publishing, Inc.)
Think It Over
Think about the following:
What in your life right now makes you cry out, "How long, O Lord?" Why do think God is waiting to show his love?
Play today's audio teaching:
Share hope, prayer and encouragement with others, by commenting and talking about it below.
Image Copyright © Church Motion Graphics Inc.