MY story
I am passionate about equipping God's people for works of service that God calls us to out in the world, wherever we are, day by day.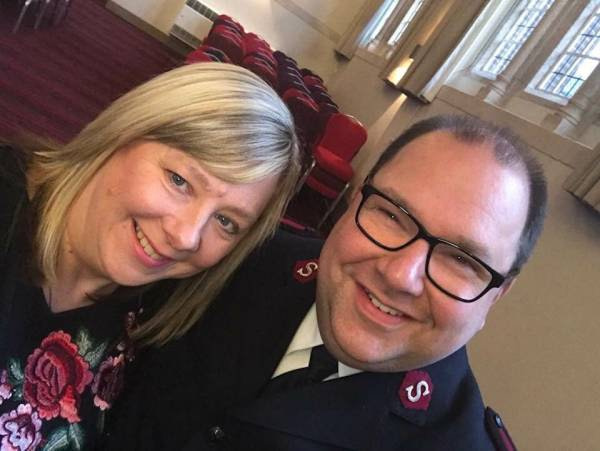 My PURPOSE
Married to Gail for over 20 years, formerly a UK lawyer, in 2012 I became a full-time officer in The Salvation Army, and currently lead Basingstoke Salvation Army in the south of England.
I want to help fellow Christians and especially leaders to thrive in what God has called us to do and blog particularly on spiritual leadership, effectiveness and life with God.
CHRISTIAN LEADERSHIP
My Christian leadership articles equip you to discover the marks of Christian leadership and explore what characteristics and traits are needed to become an effective and inspirational Christian leader.
You may be a Christian leader of many years' experience, in which case, these Christian leadership articles may serve as a reminder of what God continues to call you to. Or you may be just starting out in Christian leadership. If so, I pray these Christian leadership articles will inspire and equip you as you discover what being a Christian leader means for you.
I pray these articles will strengthen your sense of calling – the sense that your work (whether the clearly "spiritual" work of preaching and pastoral care, for example, and the more "mundane" work like administration) all has meaning and purpose. They will remind you that Christian leadership is demonstrated mainly through our attitudes and behaviour.